Zakres prac
Mobile app (iOS), UX/UI & Graphic design
Wykorzystane technologie
Swift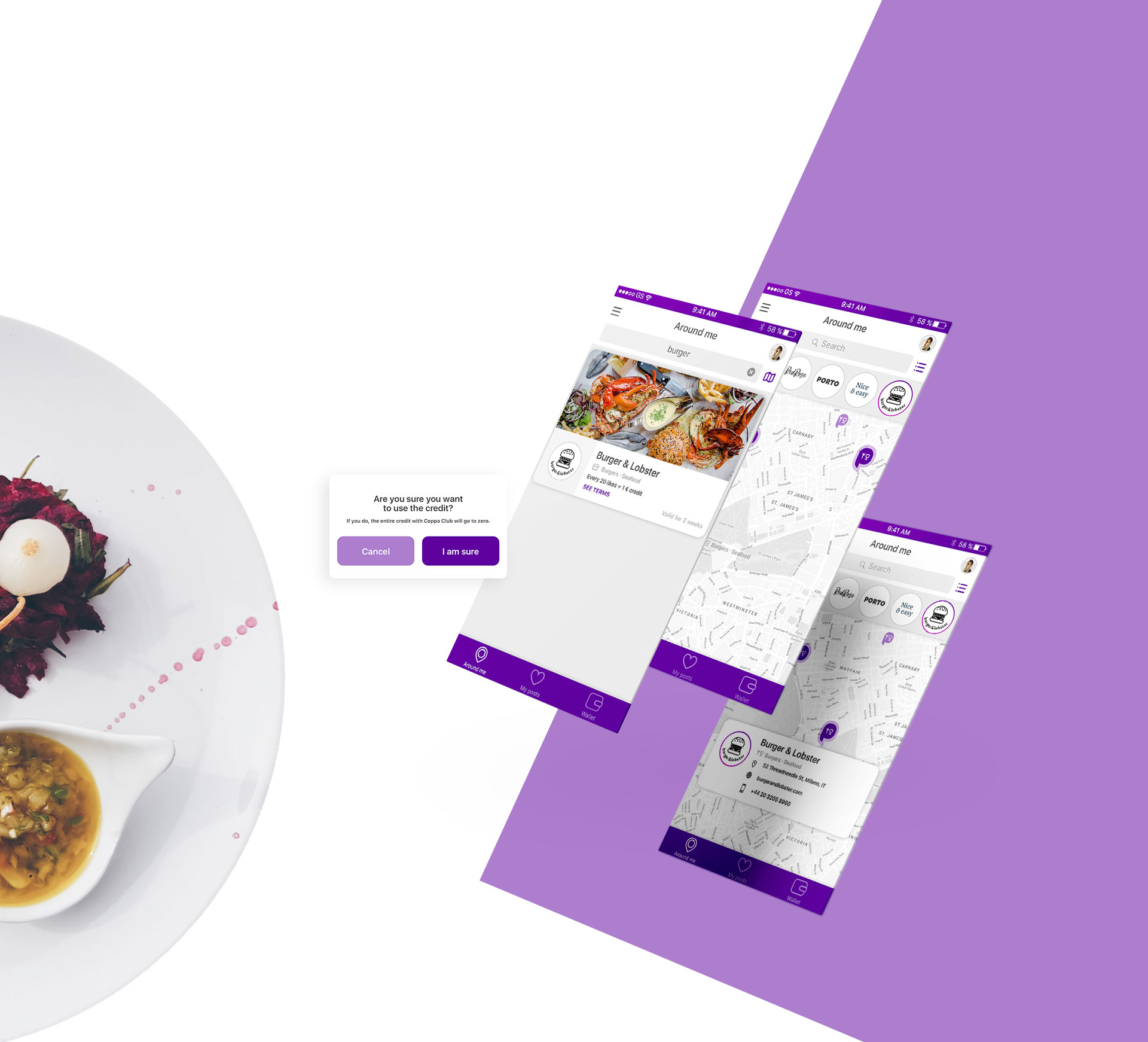 The challenge
Our Job was to enable restaurants to reward their clients for social media endorsements. We were quite aware about how busy the restaurant environment is and how crucial it is to limit the amount of time neccessary to interact with the clients and, at all cost, avoid another terminal behind the counter. On the other end we have a group of heavy social media users who value simplicity.
The process
We started off with coming up with a smart way to let the users redeem restaurant discounts. One that removes the necessity to train restaurant staff or put a terminal behind the counter. After that we moved on to UX design and testing. We conducted in depth tests in our office in order to remove all the bottlenecks and make sure that the target group responds well both to the interface and the process. We worked with our client's talented backend team to deliver the app. They became part of our Scrum team and were a part of each sprint.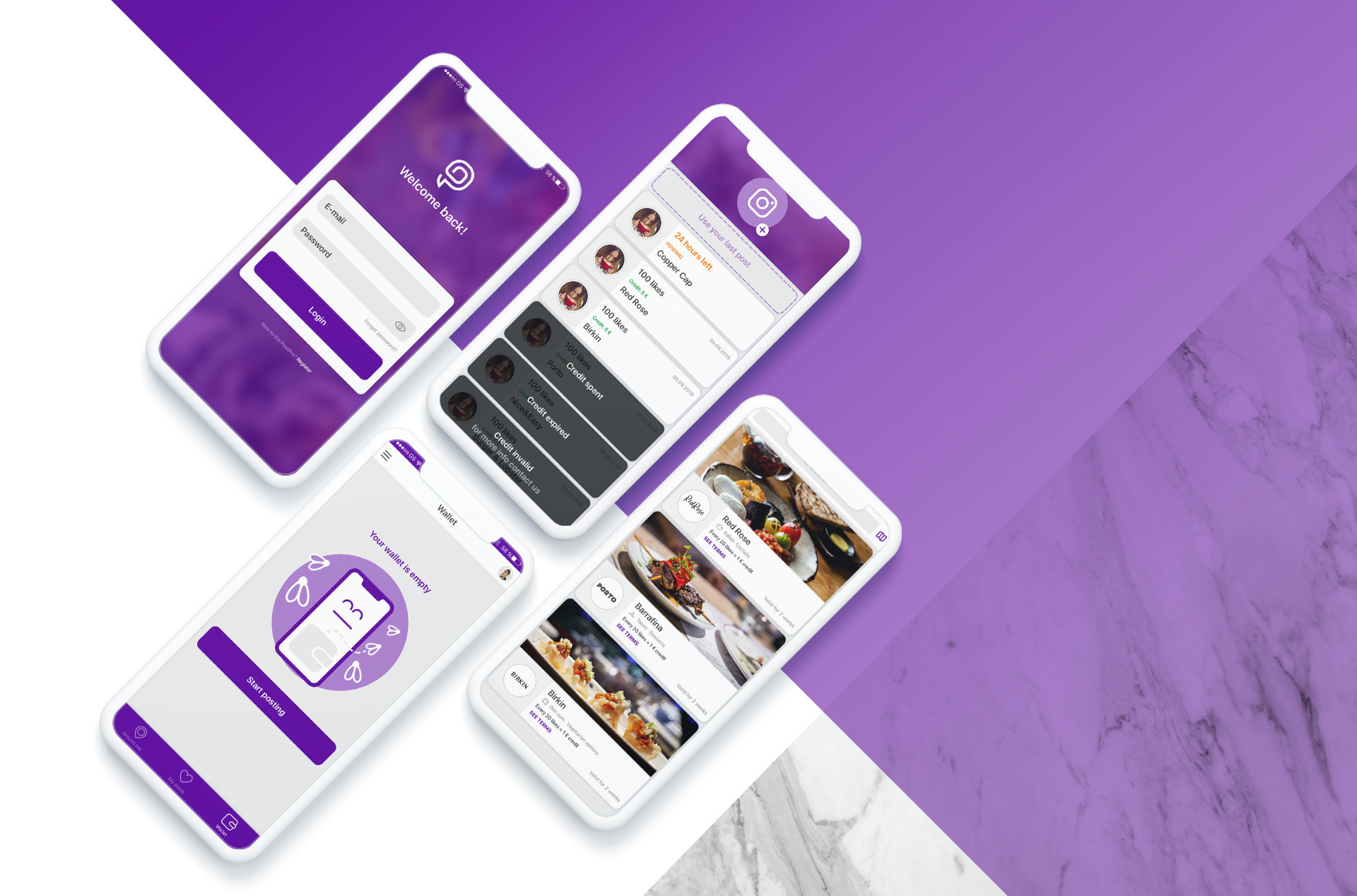 The solution
As a result we have a fully operational iOS app that allows the restaurants to rewards their loyal clients who are willing to refer them via instagram. The app was an instant success at it's launch! There is a very easy process of redemption in place and it's supported by a neat design. It's an example of an agency-client cooperation that went exactly as it should.