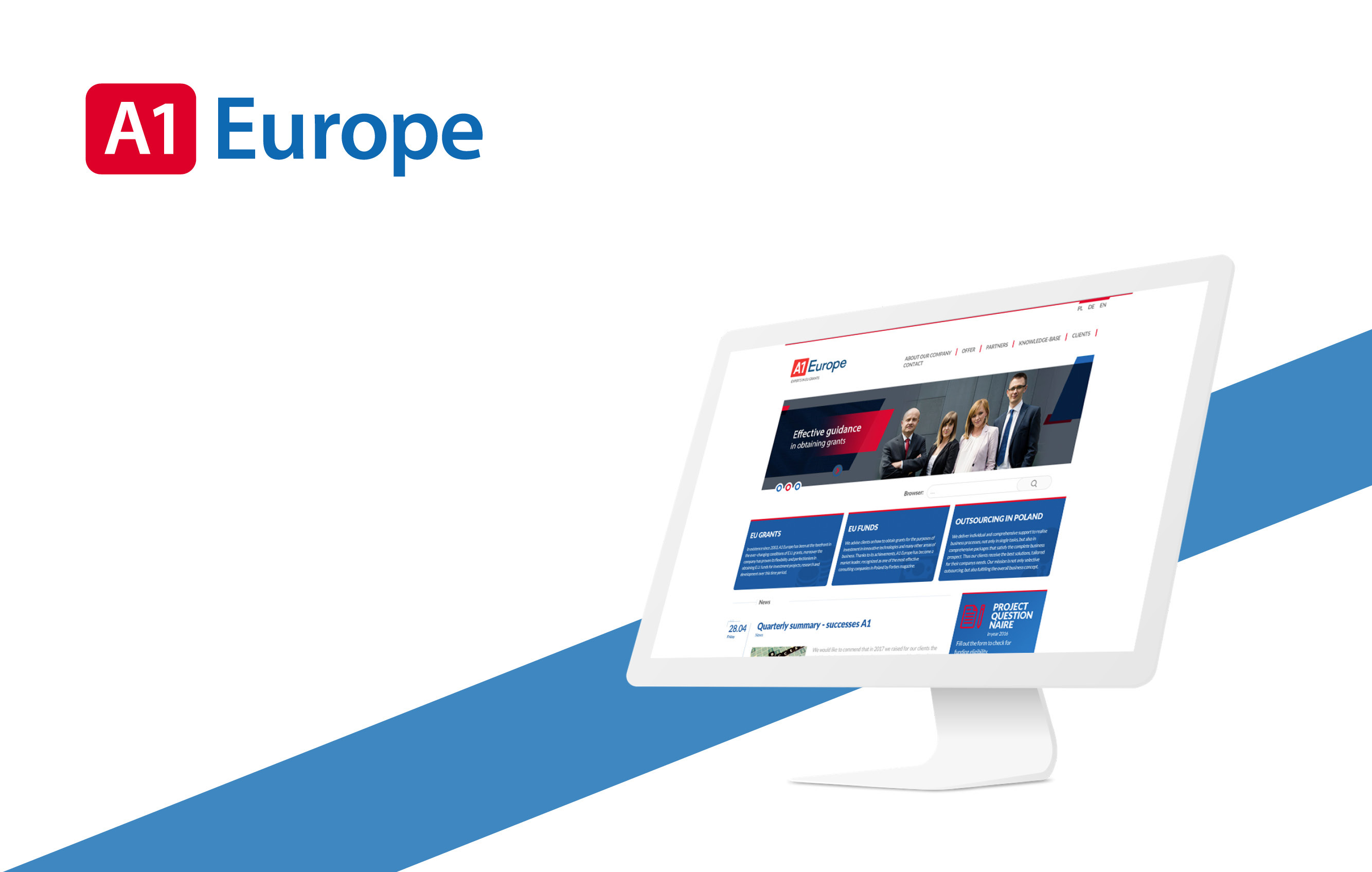 A1 Europe Website
A website for A1 Europe, a company assisting in obtaining E.U. grants.
What has been done
UX/UI & Graphic design, Web development
Technology we used
PHP, HTML, CSS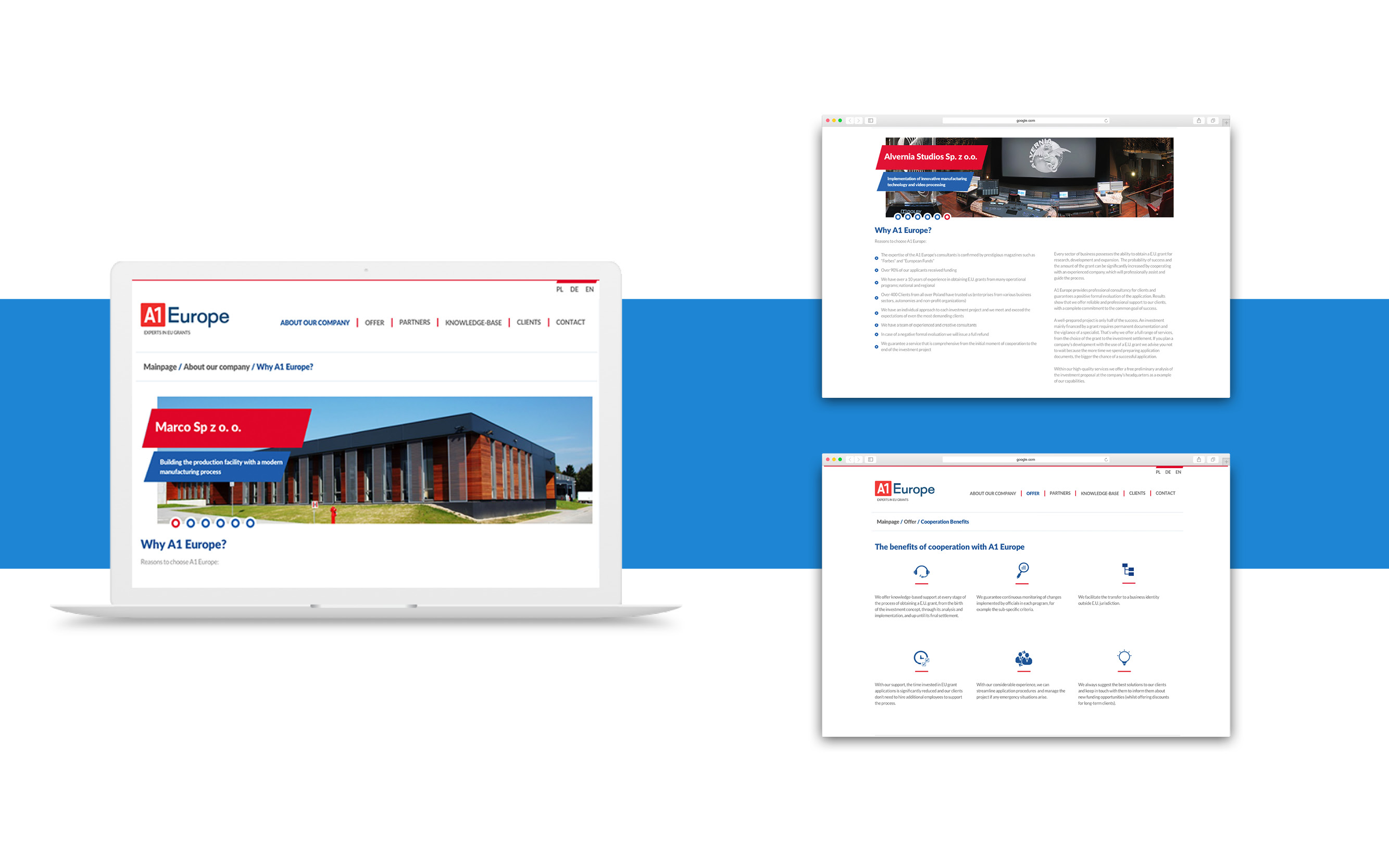 About the project
What makes the project unique is the ability to manage several pages (the main webpage of A1 Europe, as well as the thematic websites) with one CMS. Because of that, the admin can easily add and edit content. Each website is also properly optimized for SEO, in order to rank separately in search engines. Although such a solution wasn't easy to develop, it's convenient not only for the admin but also for the users. They don't have to seek information on one, very complex webpage - they can simply navigate the website devoted entirely to the topic of their interest.