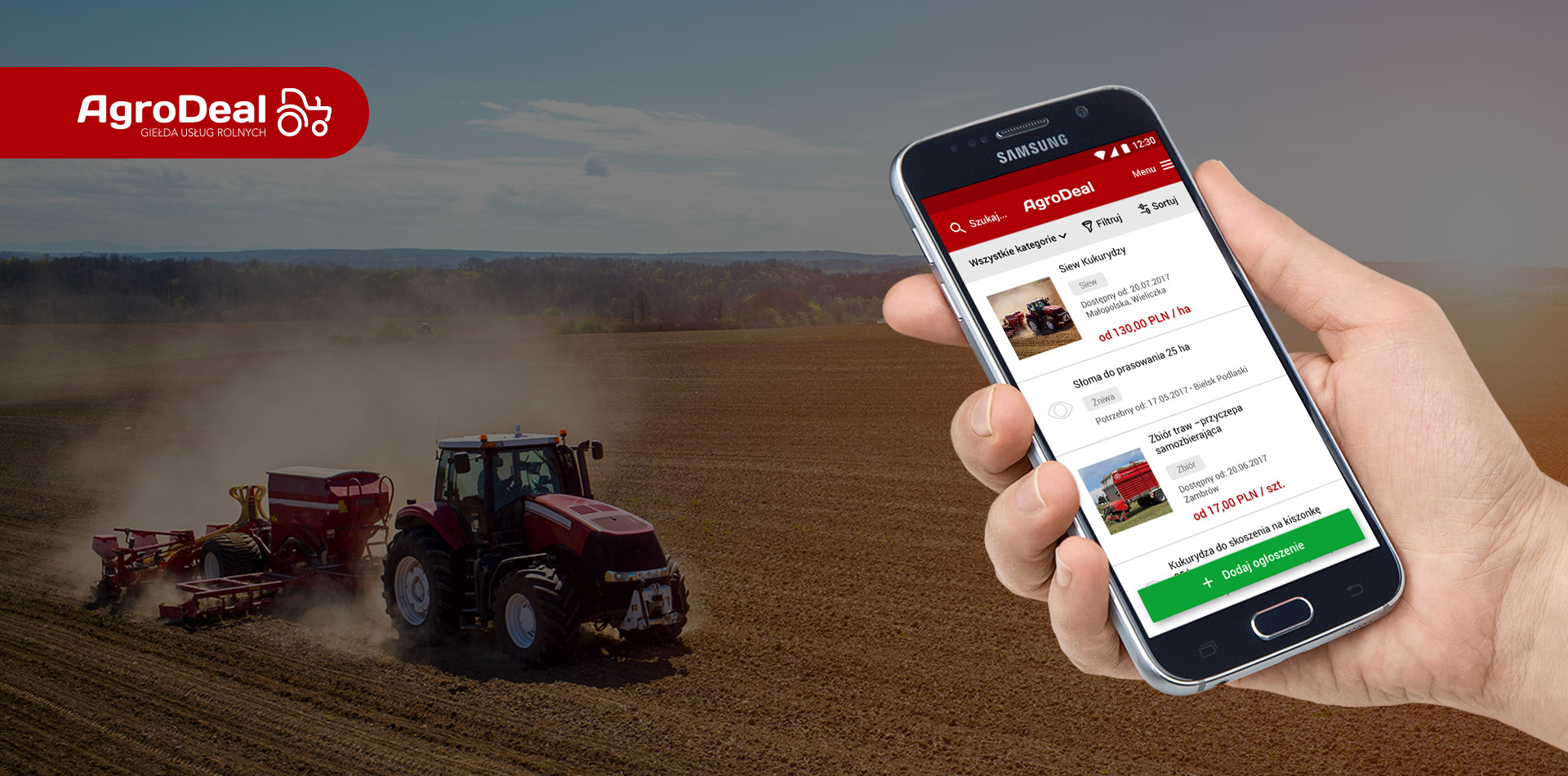 AgroDeal
AgroDeal is a mobile and web app which enables farmers to rent agricultural equipment. Thanks to this services exchange, users can look for machines for rent in their closest vicinity as well as publish their own adverts.
What has been done
Mobile app (Android), Web development, UX/UI & Graphic design, Marketing
Technology we used
React, Symfony, Java

Challenges
One of the biggest challenges of this project was to adapt the system to the needs of the users who are not accustomed to using the latest technologies on a daily basis. Part of the commonly used solutions was incomprehensible for end users, therefore the whole app was eventually redesigned. It was also challenging to prepare a system of commands for a free app which had to be simple and comprehensible, yet also attractive to use.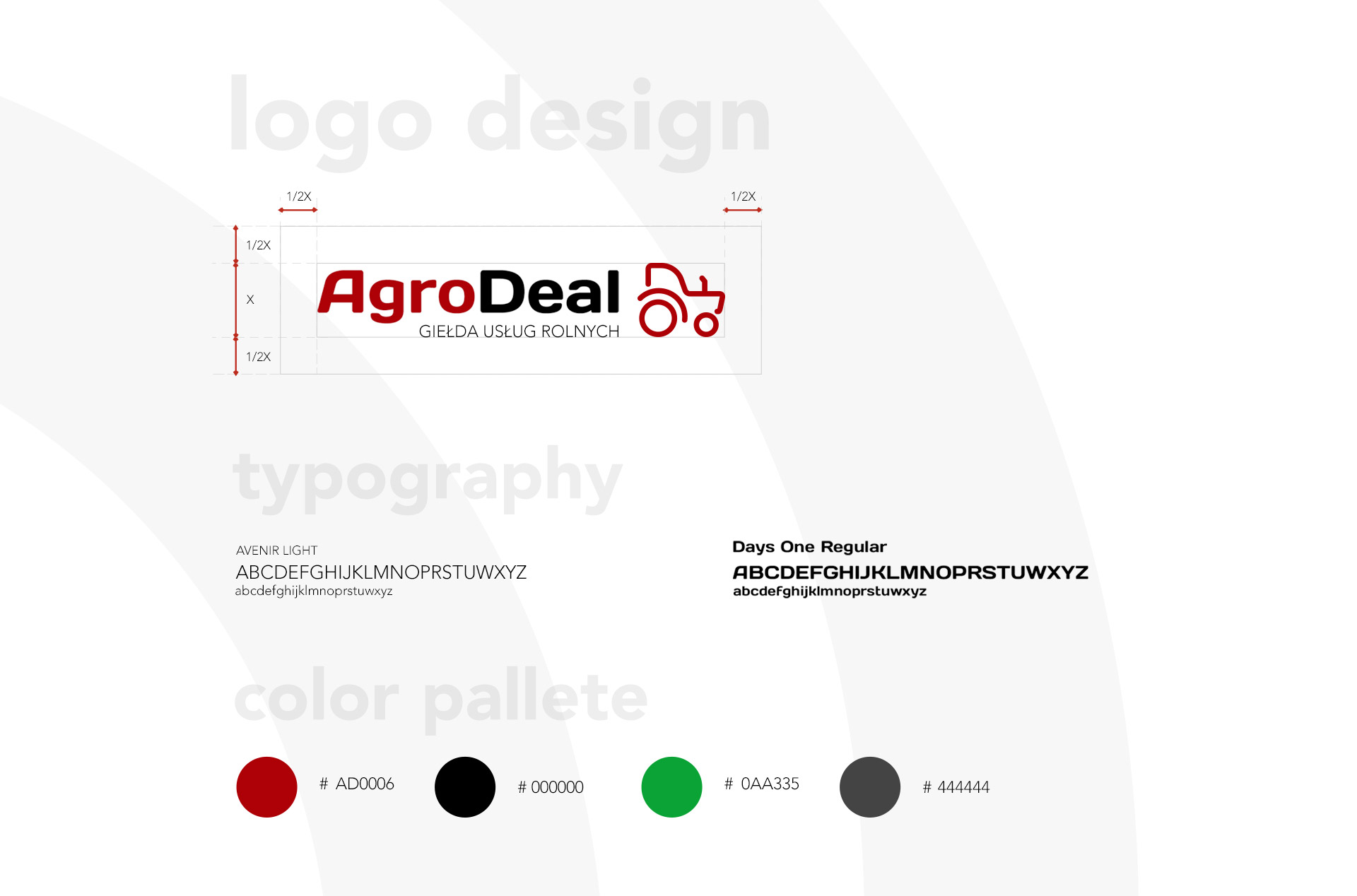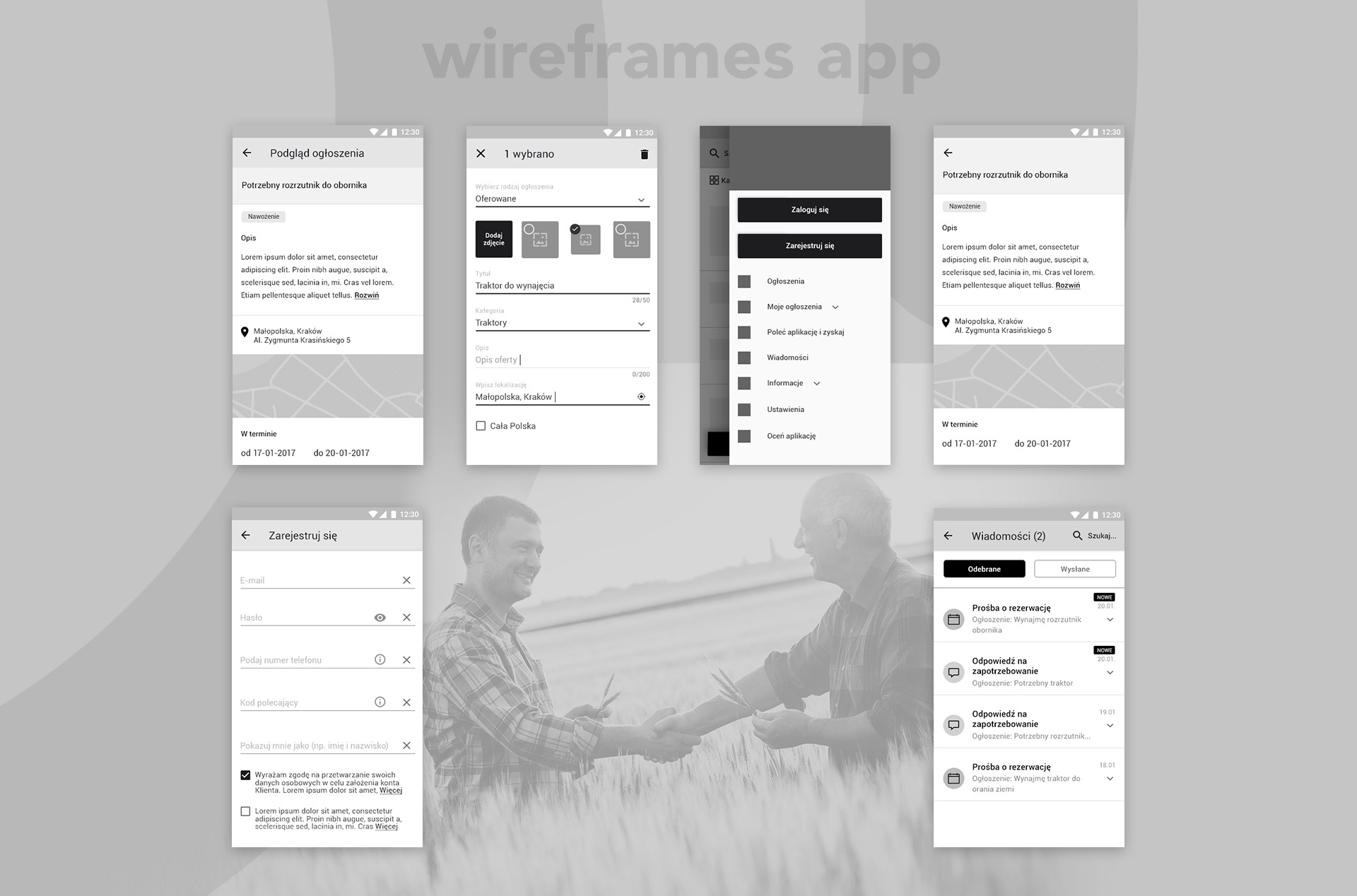 Results
Thanks to User-Centered Design, we managed to create a tool which is easy to use even for the first-time users. It is an intuitive tool which prompts a quick contact between lessors and lessees.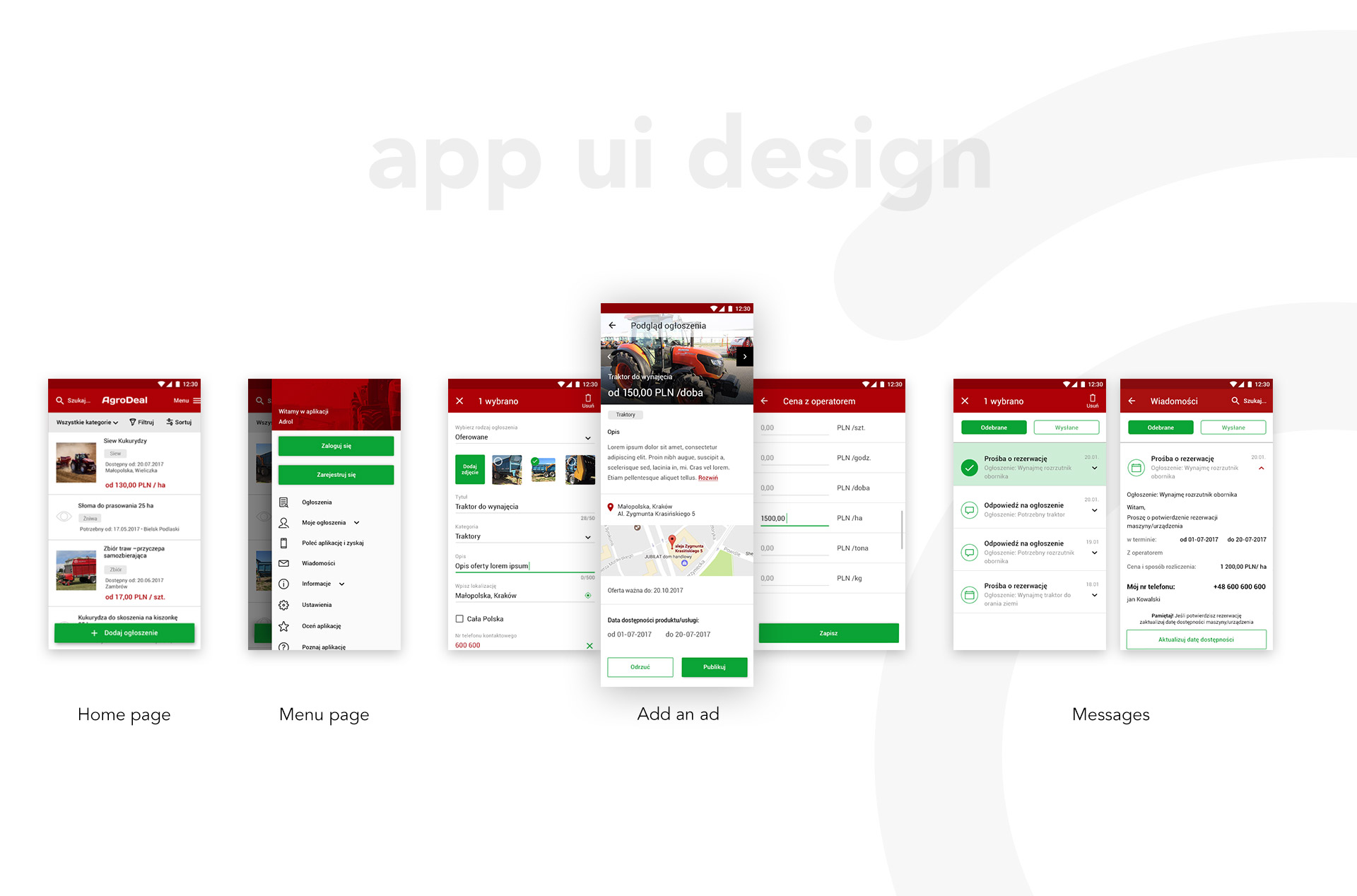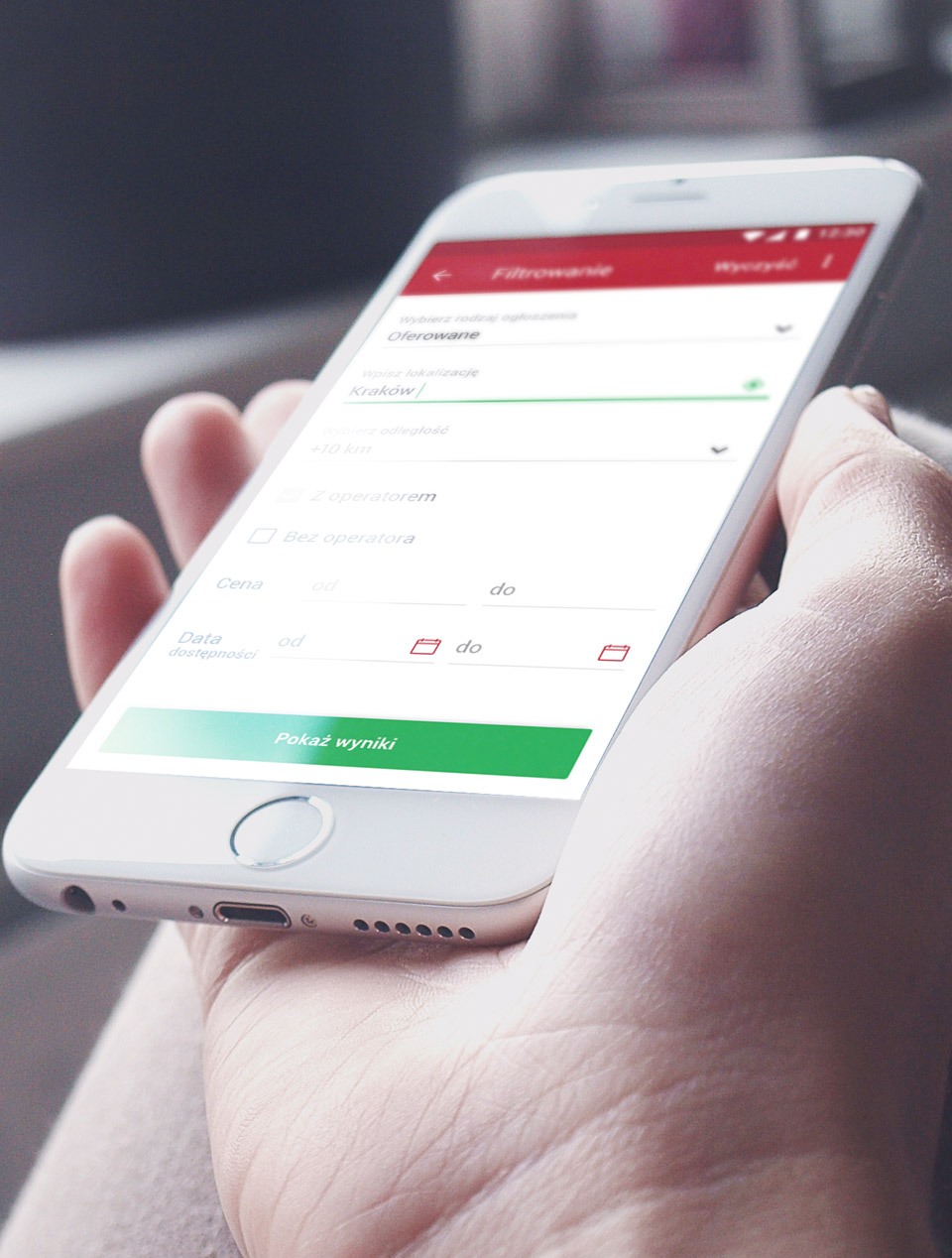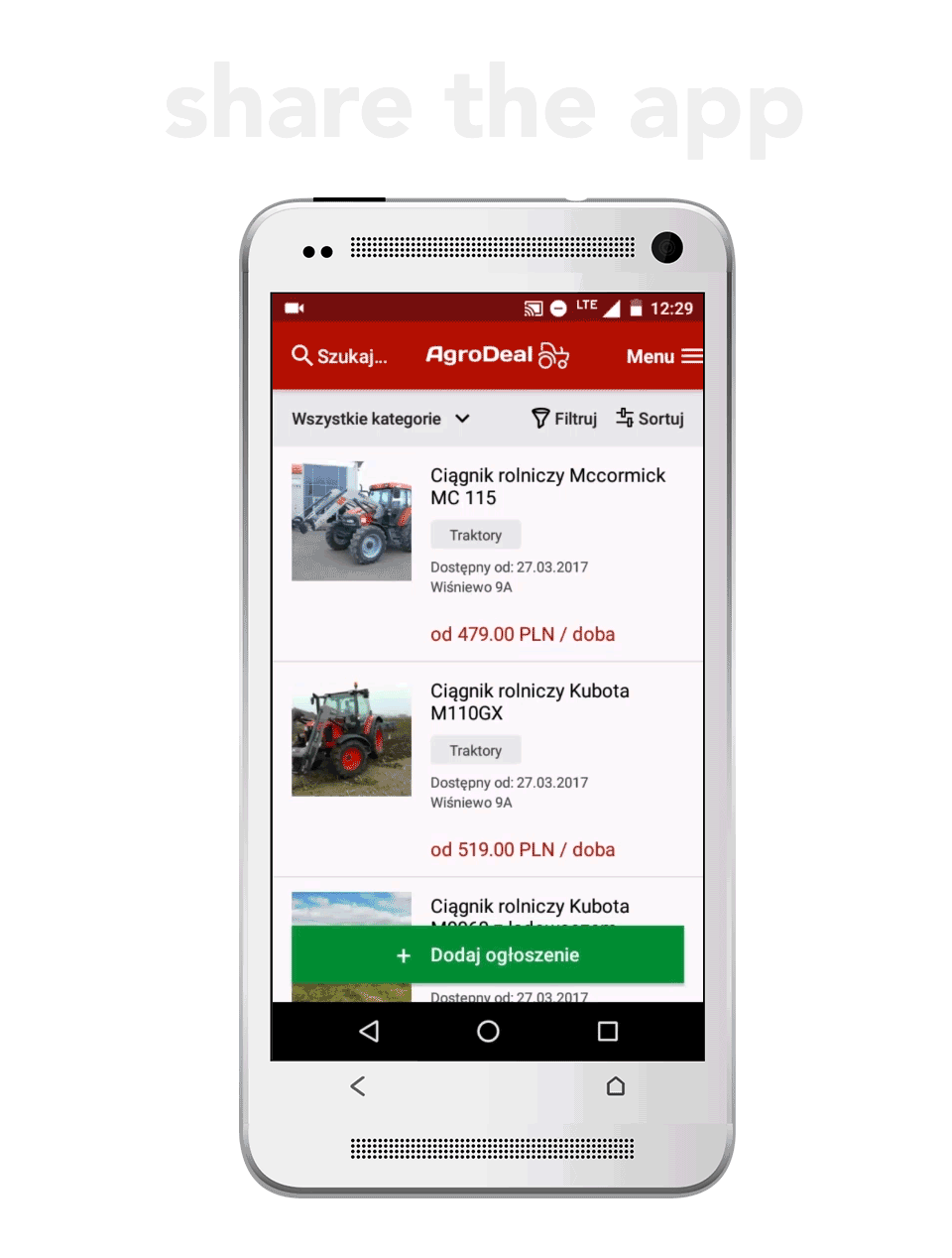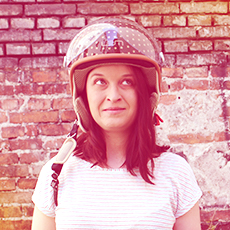 Due to the specific target group, creating an agricultural services exchange was extremely interesting. The whole team had to learn to consider users who are not accustomed to standard solutions. It applied to all stages of work and all team members, not only designers.
Anna Grabowska / Project Manager