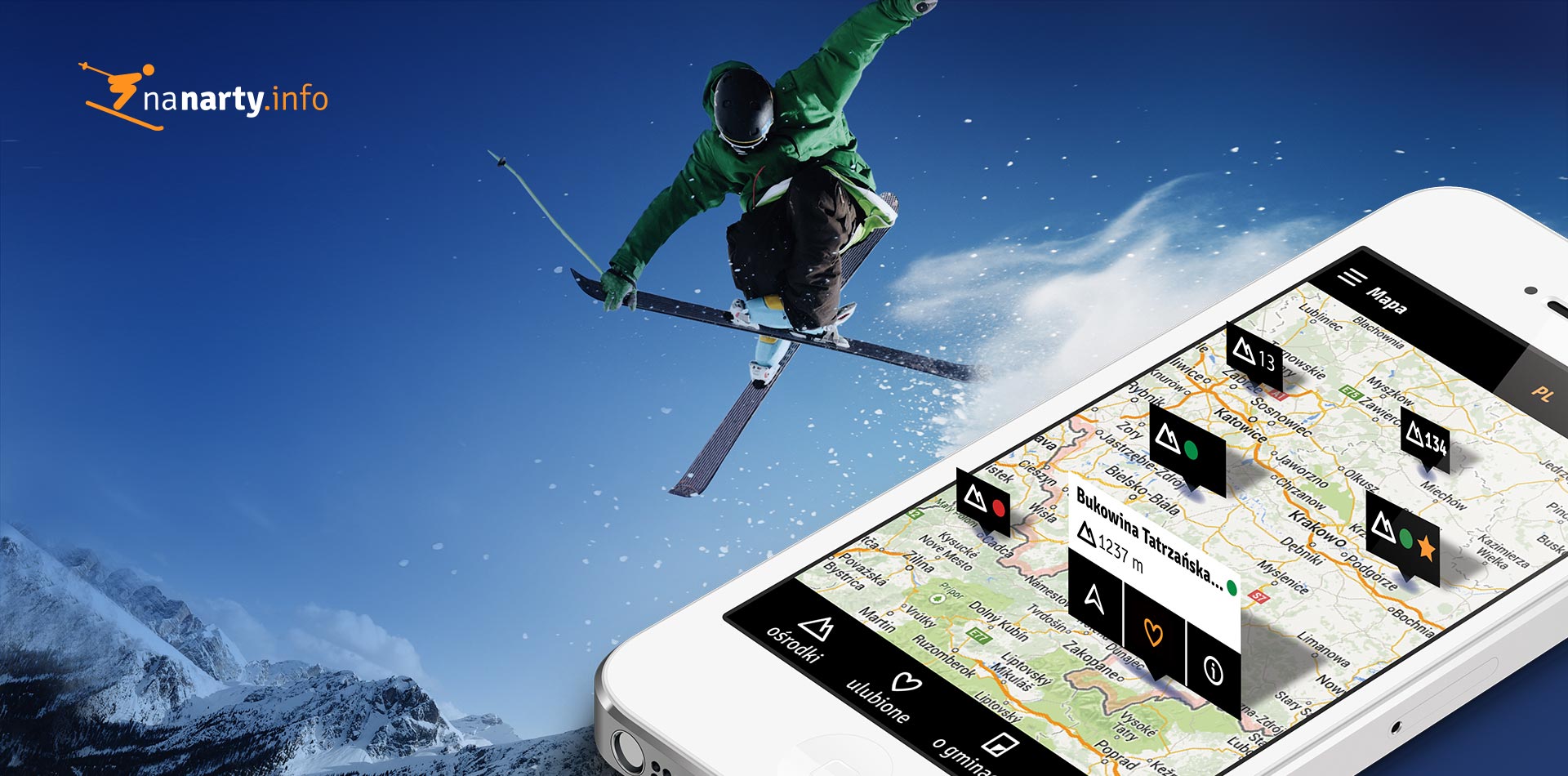 Ski resort guide
A guide for skiers that facilitates the planning of ski routes.
What has been done
Mobile app (iOS & Android), UX/UI & Graphic design
Technology we used
Objective-C, Java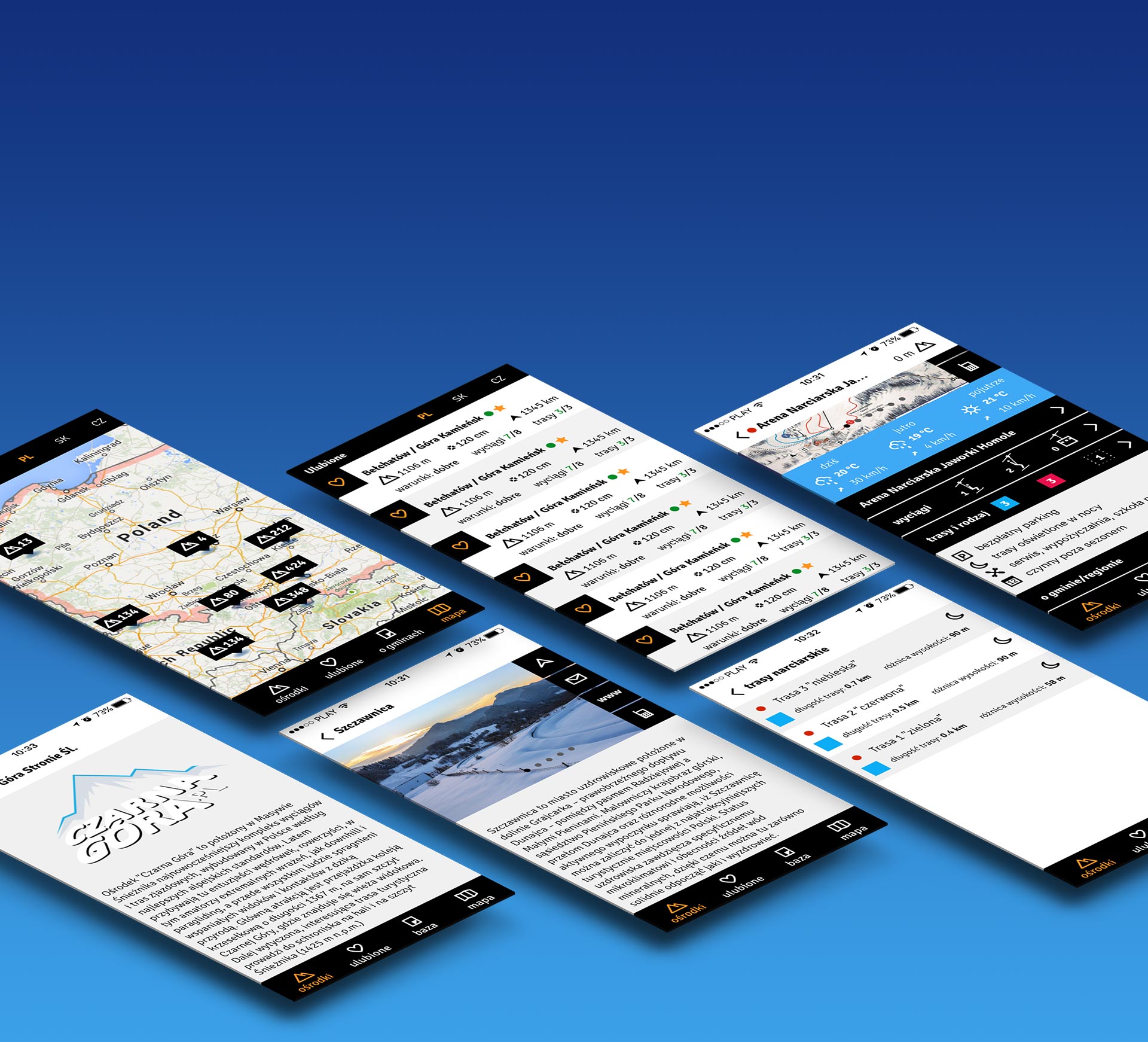 About the project
For skiers and fans of other winter sports, we created a guide to Polish, Czech, and Slovak resorts. The app includes information on weather conditions and maps. A description of each resort is enriched by a gallery, details about lifts and slopes, and a live webcam feed. The app uses an integrated API which makes it possible to download data about the resort and weather conditions from several sources at the same time.