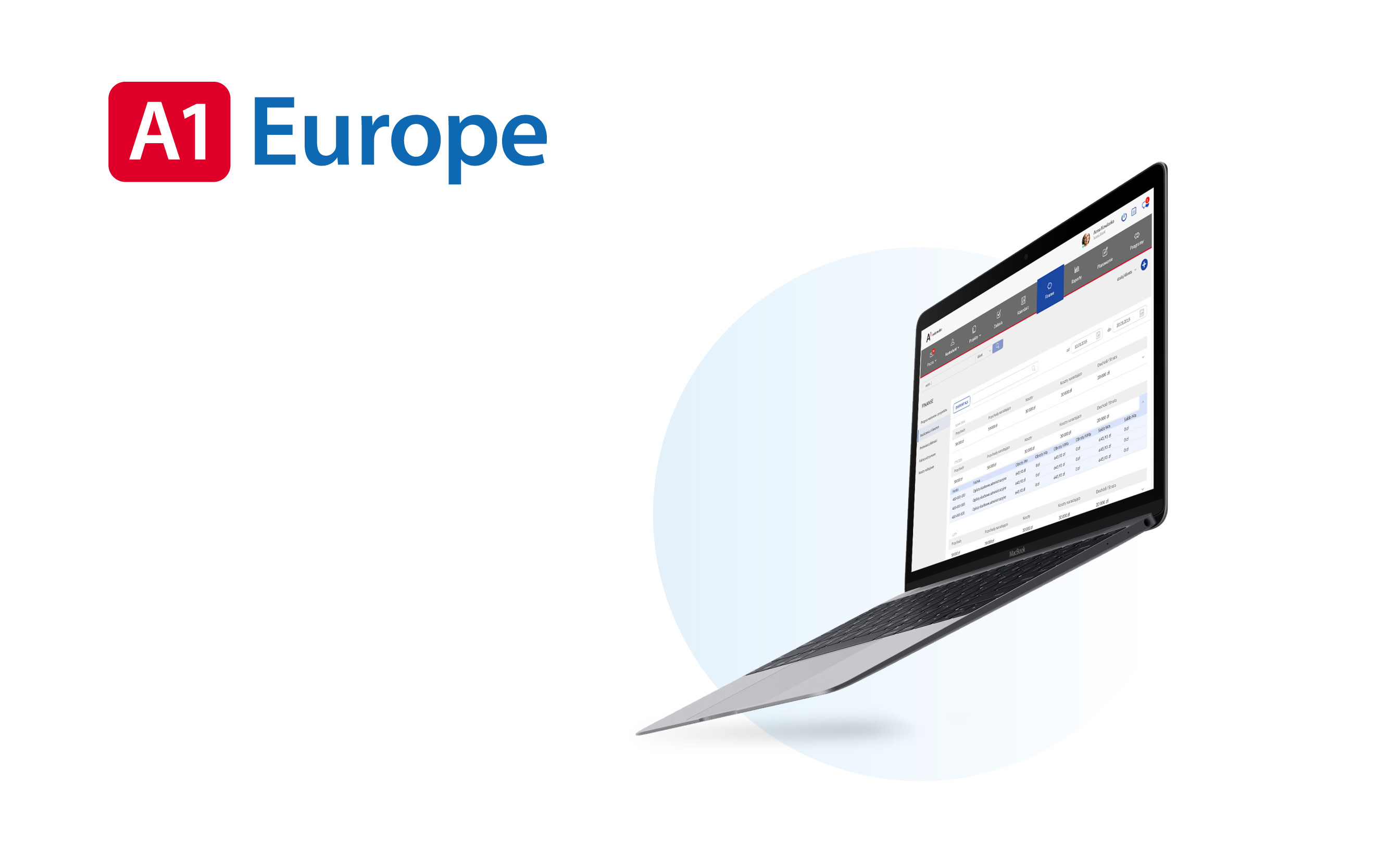 Case study
A1 Automatic
A1 Automatic is a complete web solution supporting document flow
in a company assisting in obtaining E.U. grants.
What has been done
ERP system, Web development, UX/UI & Graphic design
Technology we used
AngularJS, Symfony
The challenge
The most important questions we had to find the answers to, were: How to implement an IT system in a company without interfering and modifying existing processes? How to convince the users to take advantage of it if they have to change the way they work? How to import and digitalize all important data, so that it's all available in the new system?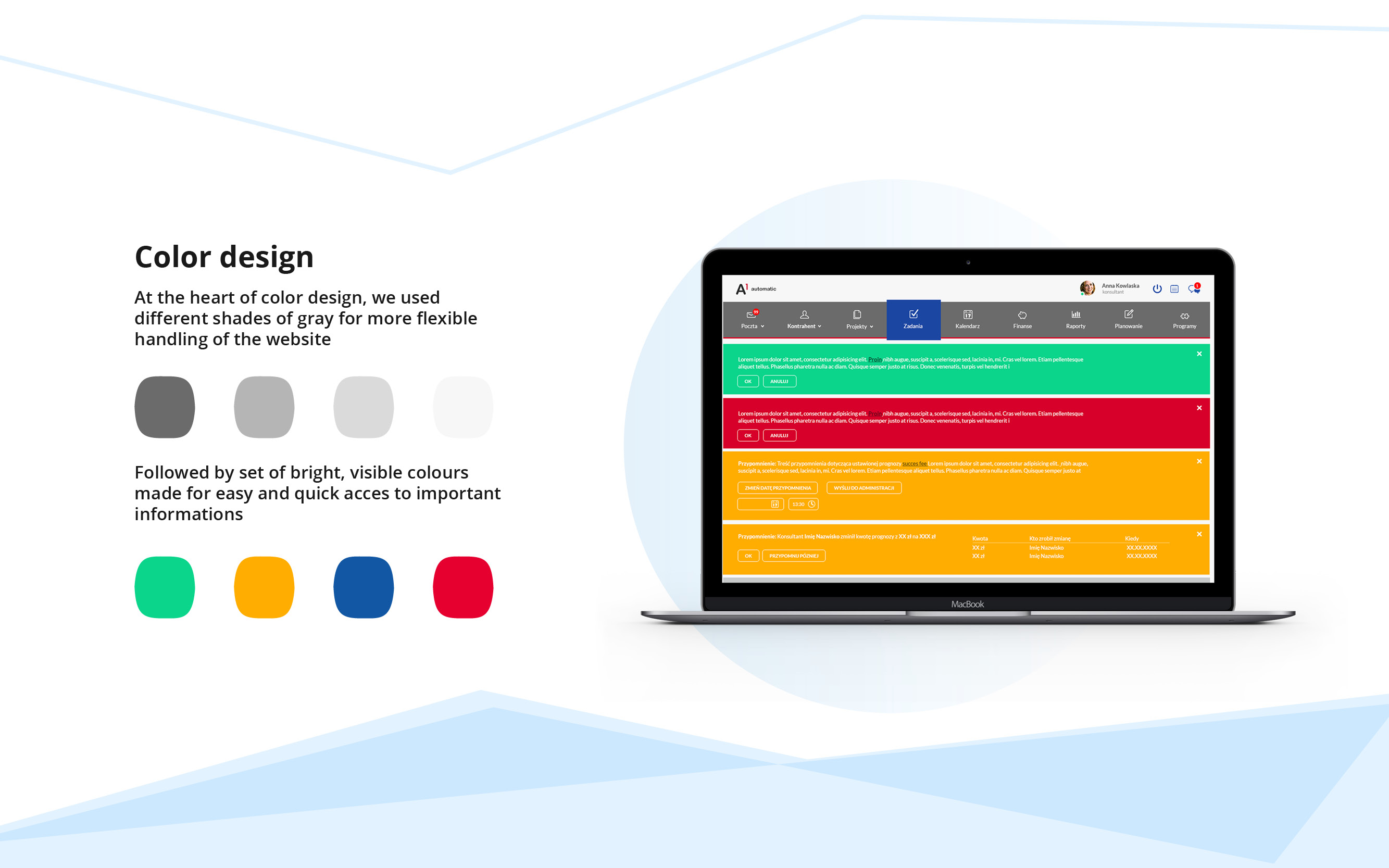 The solution
Crucial for the efficient development was the initial analysis of the existing processes. At the same time, it was important to focus not on the management, but on those employees, whom the system is supposed to help in the completion of everyday tasks. When dealing with such big projects, we also recommended choosing agile approach, releasing updates one by one and adjusting them to the user feedback, instead of planning it all in one go. The graphic design was also significant - it had to be attractive, but also straightforward and easy to use on every occasion. Apart from a proper user interface, the system had to be responsive, so that the workflow was not affected at any time.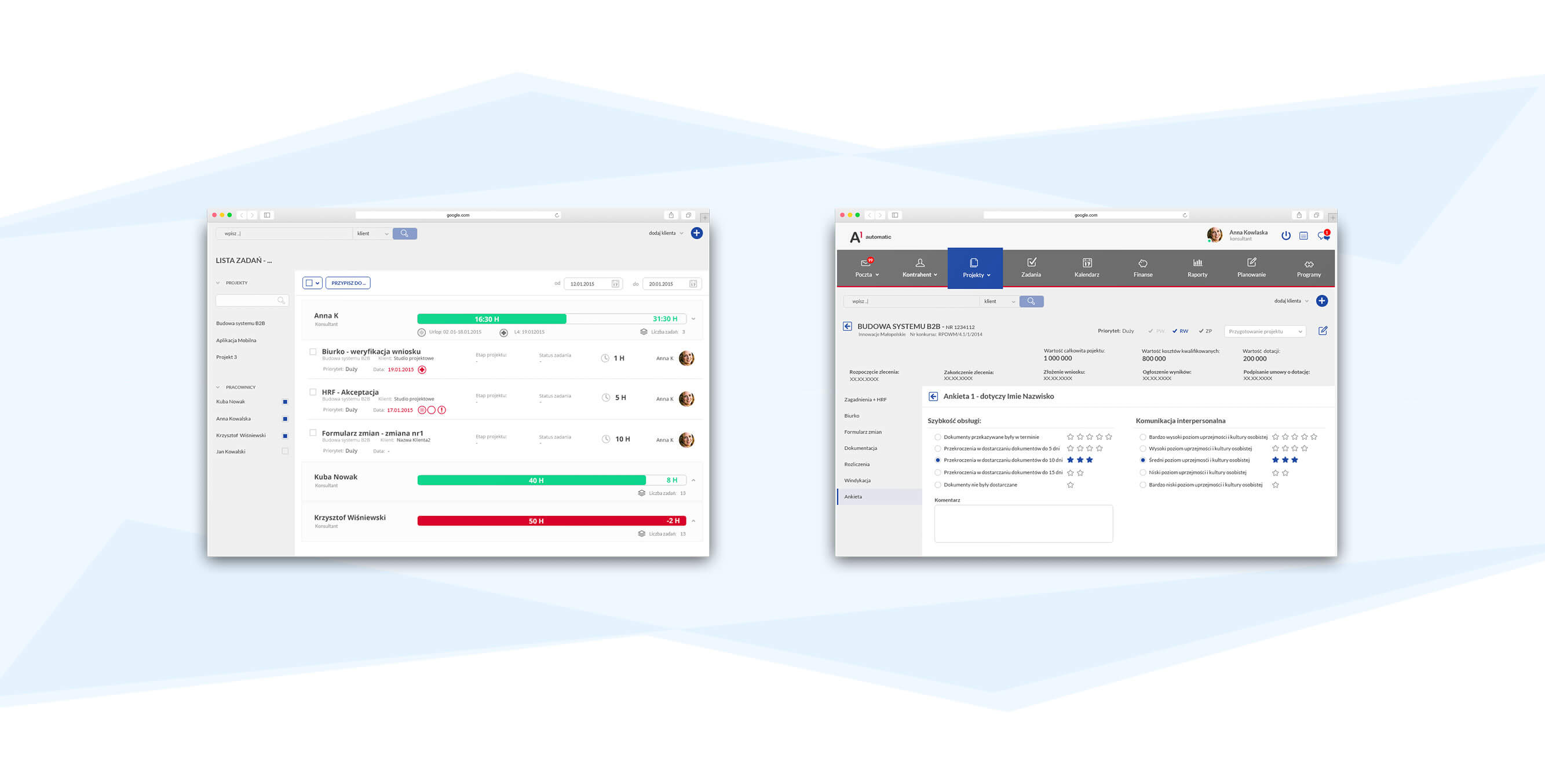 The result
There were several modules implemented within the project - finances, project management and task completion, calendar and mailbox, contractor files, as well as customized reports (financial or progress ones, as an example). We were working on the system for 2 years, during which it evolved considerably in order to meet the client's needs and expectations.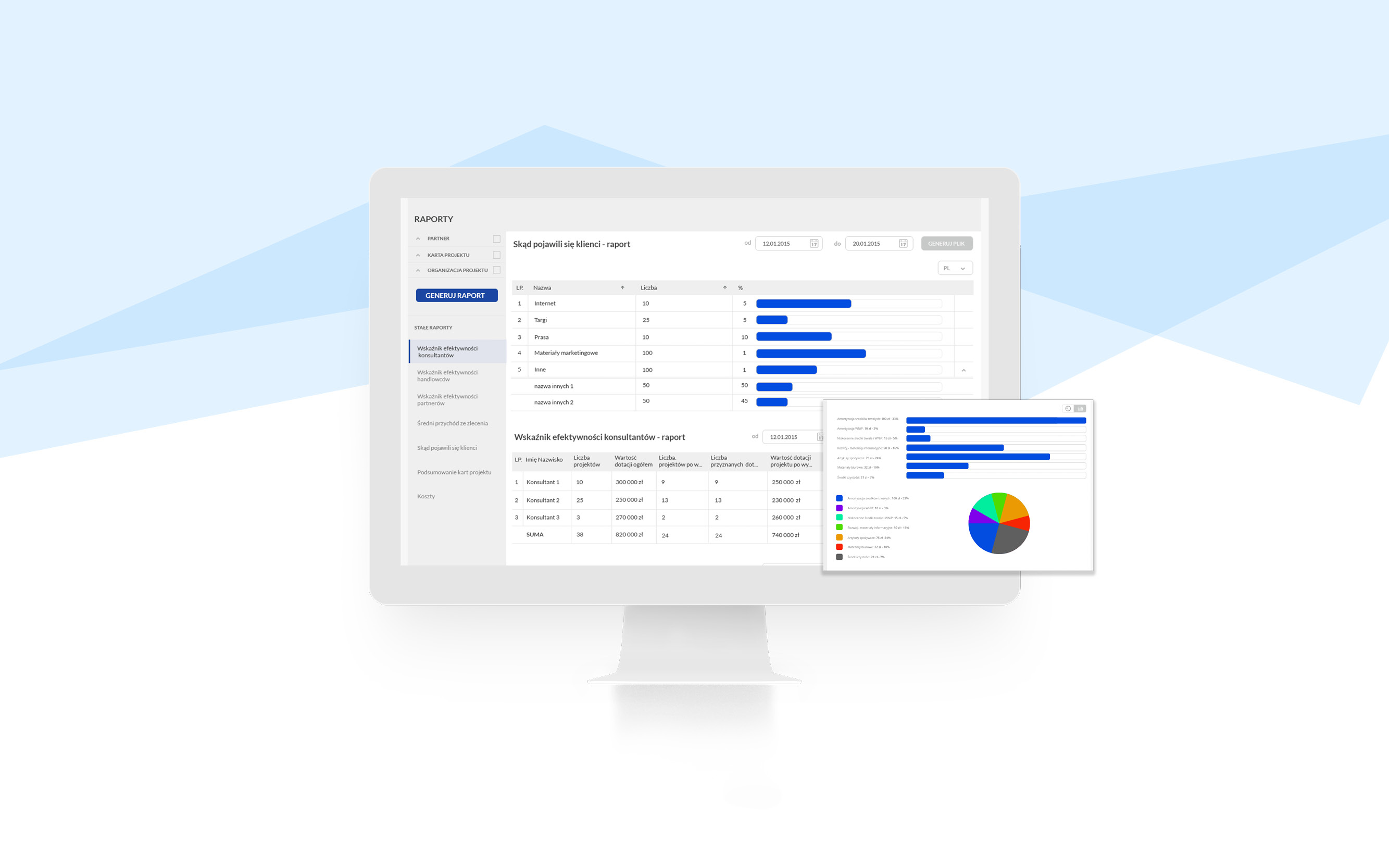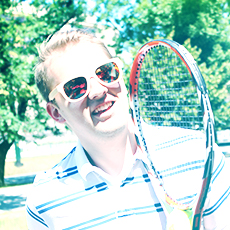 The chosen system architecture and technology stack allowed us to implement a major part of the system on the side of the client application (front-end). Because of that, my job was not only to develop a convenient and straightforward user interface, but also the handling of all the processes vital to the entire system.
Michał / Frontend Developer