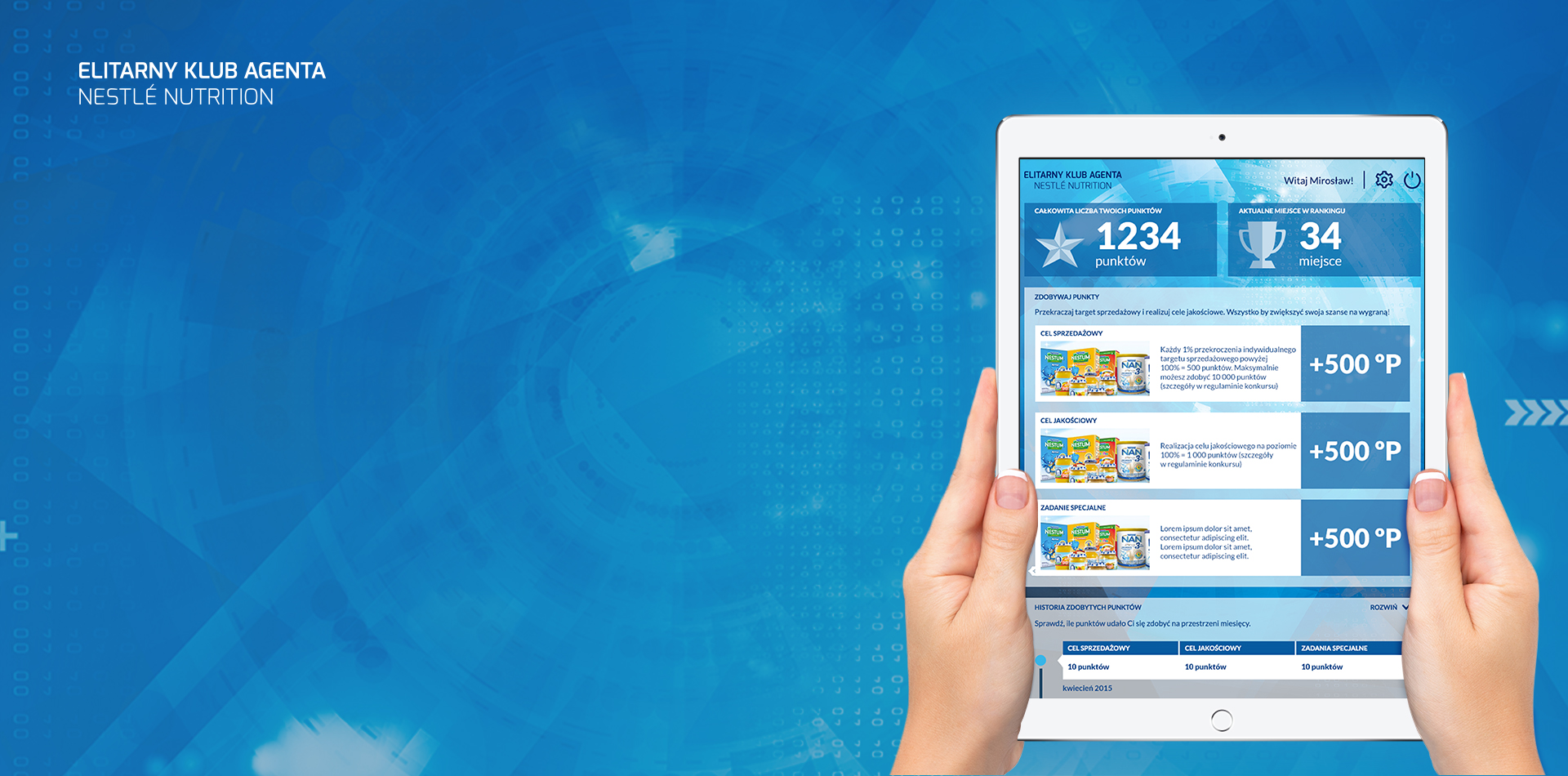 Nestle Nutrition
A system designed to motivate sales representatives by encouraging a rivalry between them.
What has been done
Web development, UX/UI & Graphic design
Technology we used
PHP, HTML, CSS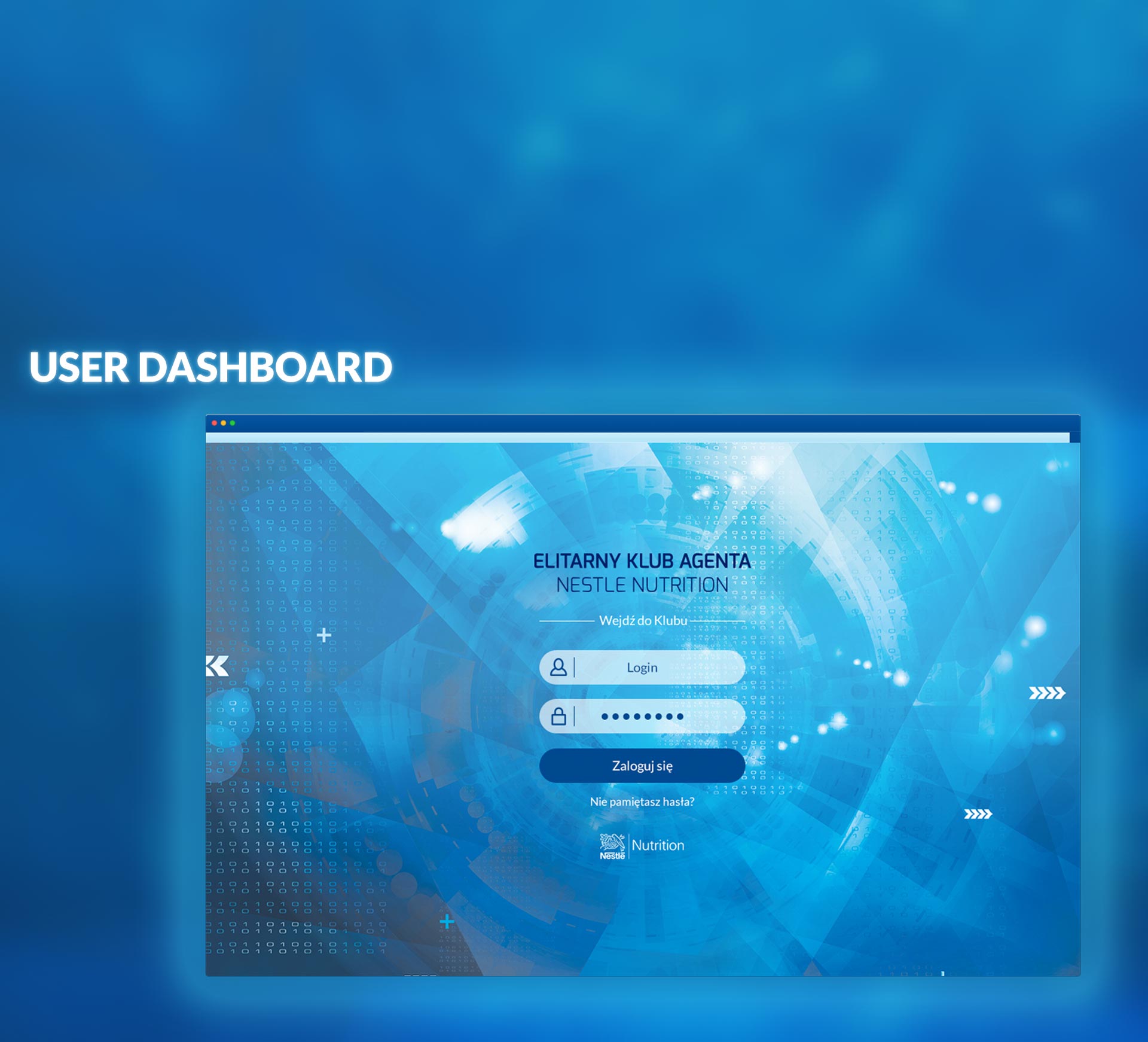 About the project
We created a loyalty programme which aimed at supporting sales representatives by encouraging them to compete with one another. This responsive platform included several levels of access and permission. Sales representatives could collect points, monitor their scores, and check the results of other participants. An administrator, on the other hand, could browse those scores and generate reports.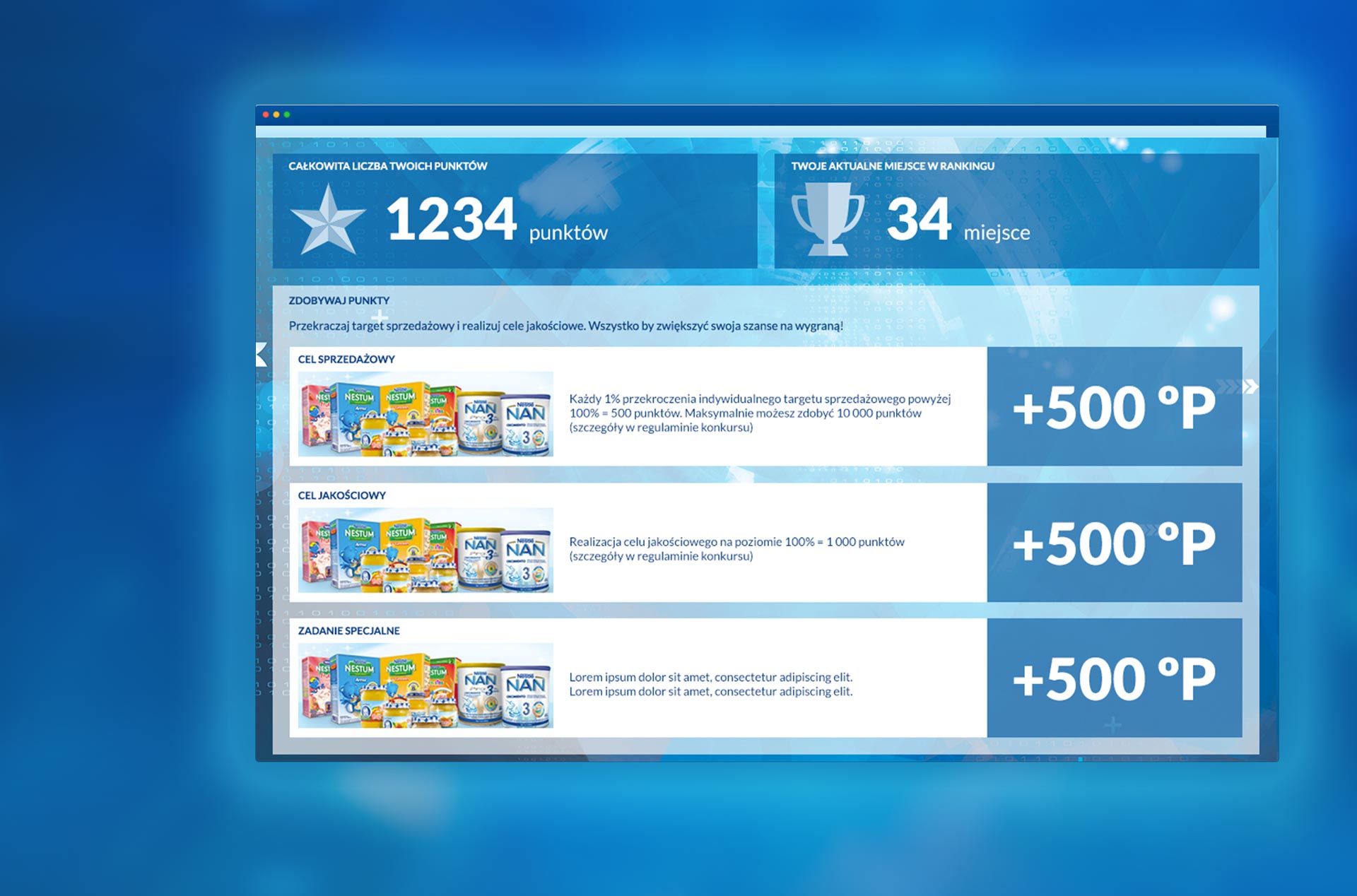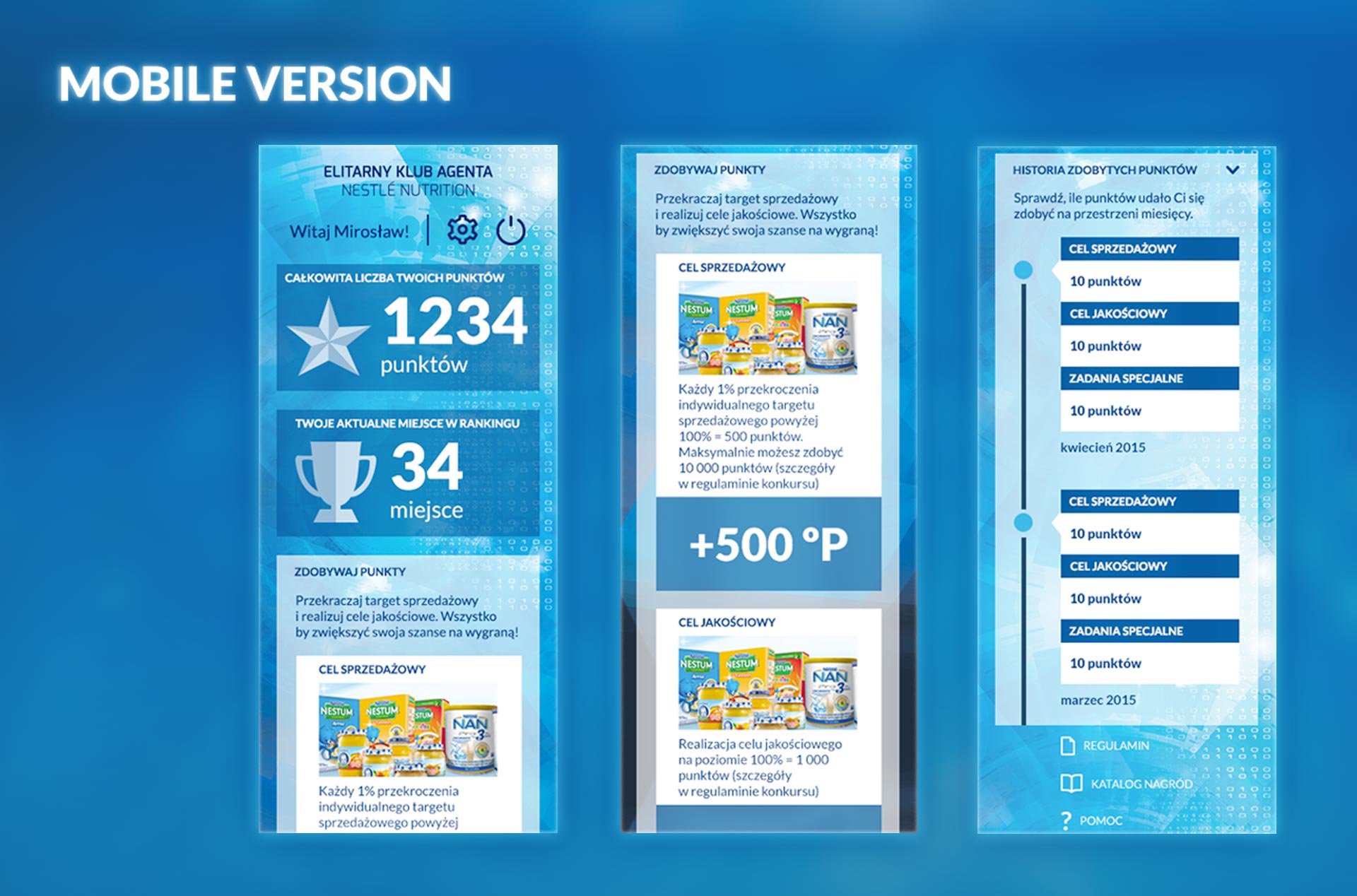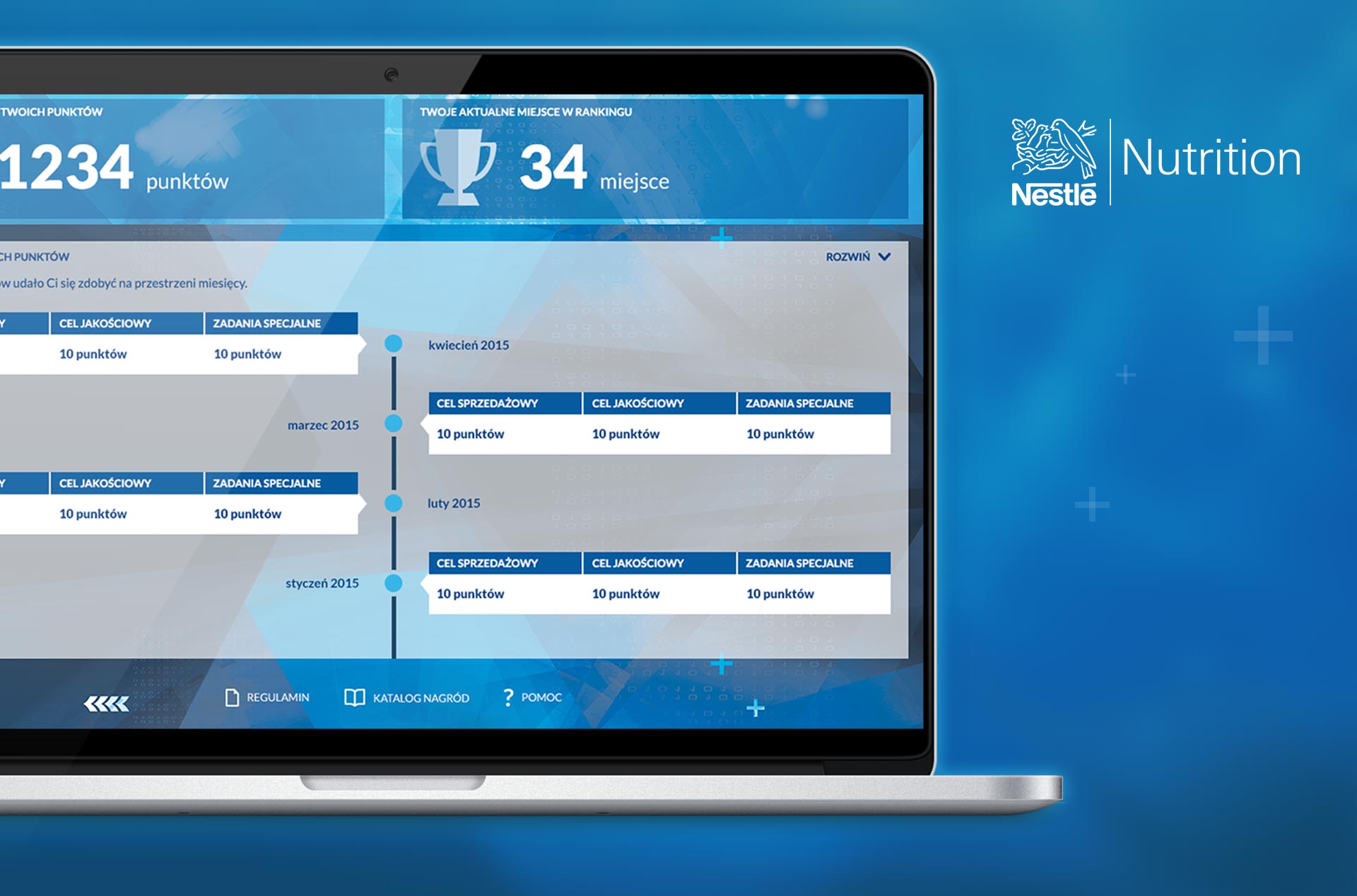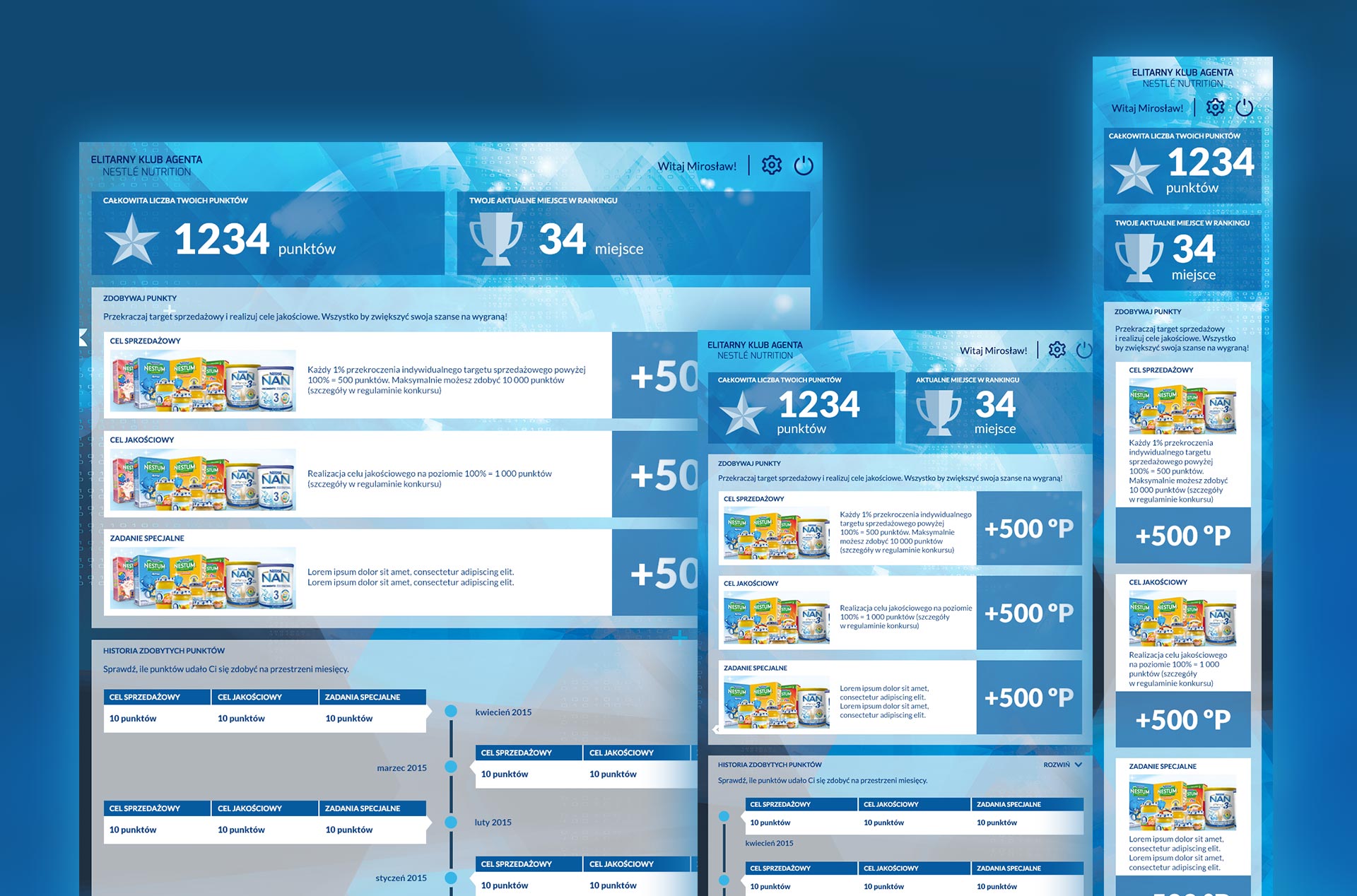 KISS digital prepared and developed a system, which aims to increase sale representatives efficiency through rivalry. Despite the strict deadlines and tight schedule KISS digital managed to prepare functional mock-ups, graphic design and execute system implementation on time. Communication was at the highest level and the effects of the works have been consulted at every stage. Cooperation resulted in a product that meets all the requirements. We assess cooperation with KISS digital very positively and recommend it to any person expecting excellent results.
Dawid Ledziński / Head of Business Development