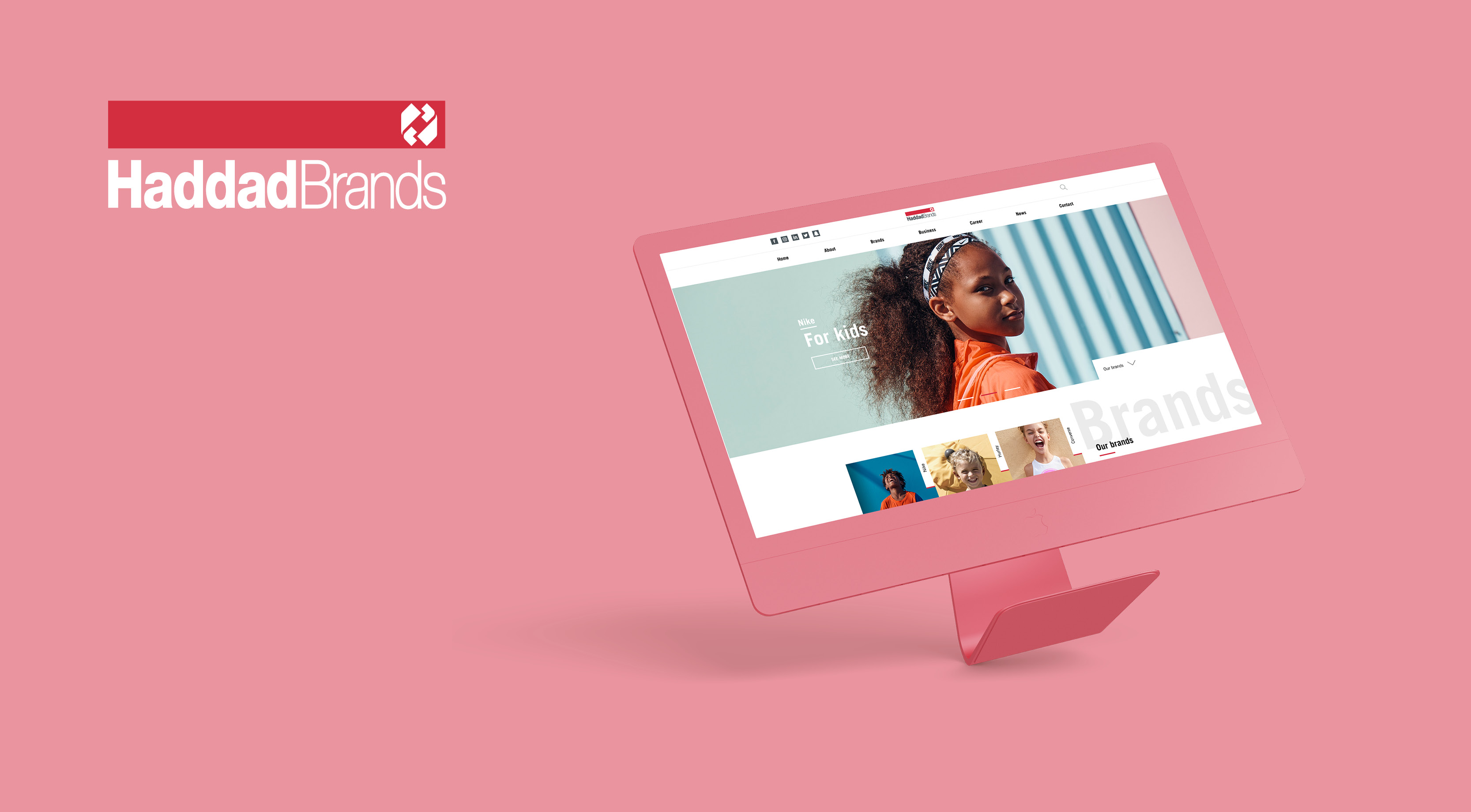 Haddad Brands
A corporate website for an American apparel company offering children's wear
and accessories of the most iconic global brands.
What has been done
UX/UI & Graphic design, Web development
Technology we used
CMS, PHP, HTML, CSS, JavaScript
About the project
Haddad Brands is an American company that designs, manufactures, promotes and distributes children's wear of the most iconic brands in the world (Nike, Jordan, Converse, Hurley and Levi's) in 42 countries. We were asked to design its new corporate website since the former one didn't quite match the company's image and standards. We created it from scratch, in order to present Haddad Brands in the best and the most modern way possible.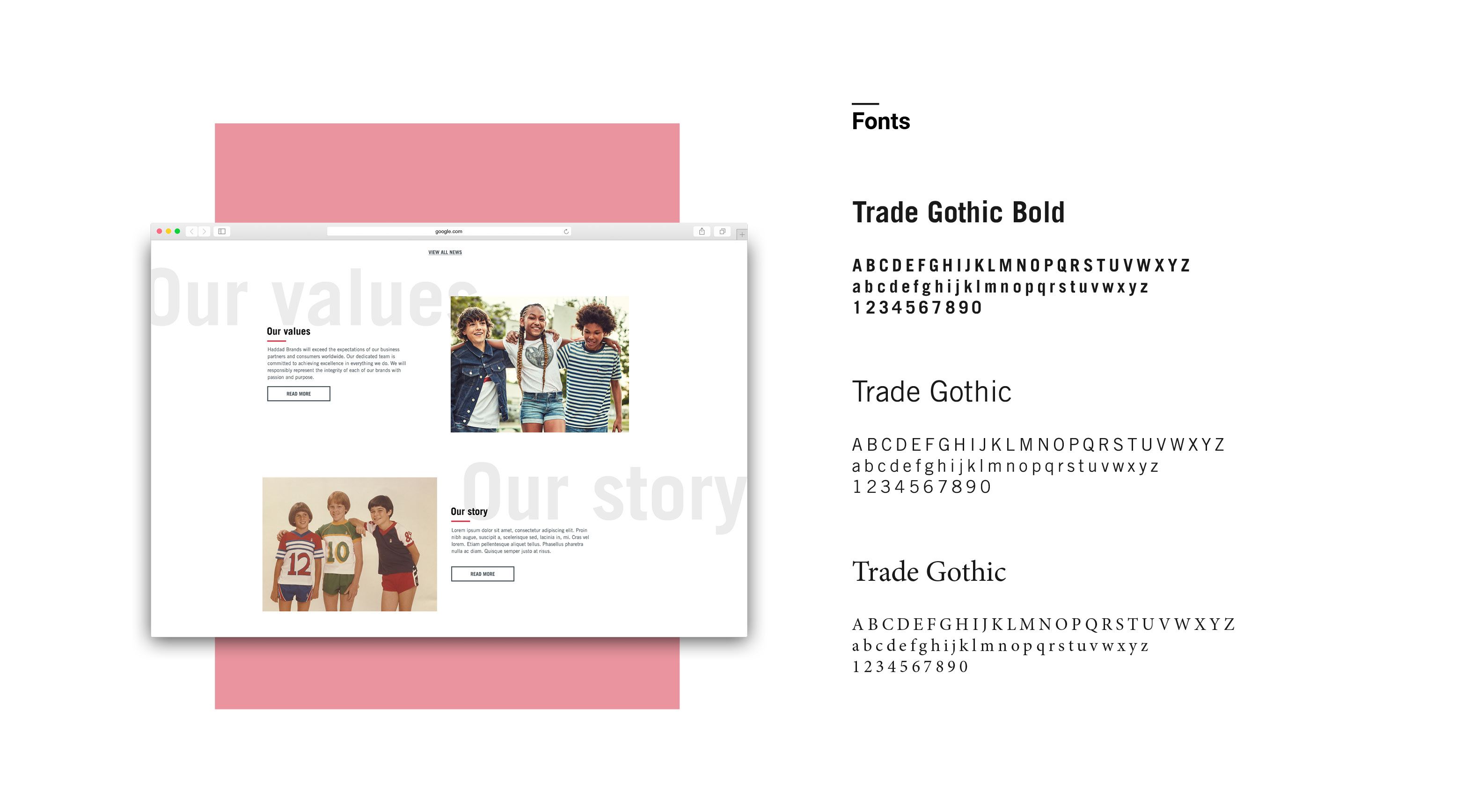 The challenge
The aim of the website was to present the content about Haddad Brands in a way that is attractive for potential business partners, as well as current and future employees. The challenge was to understand the needs of all those target groups, prepare relevant content and display it properly.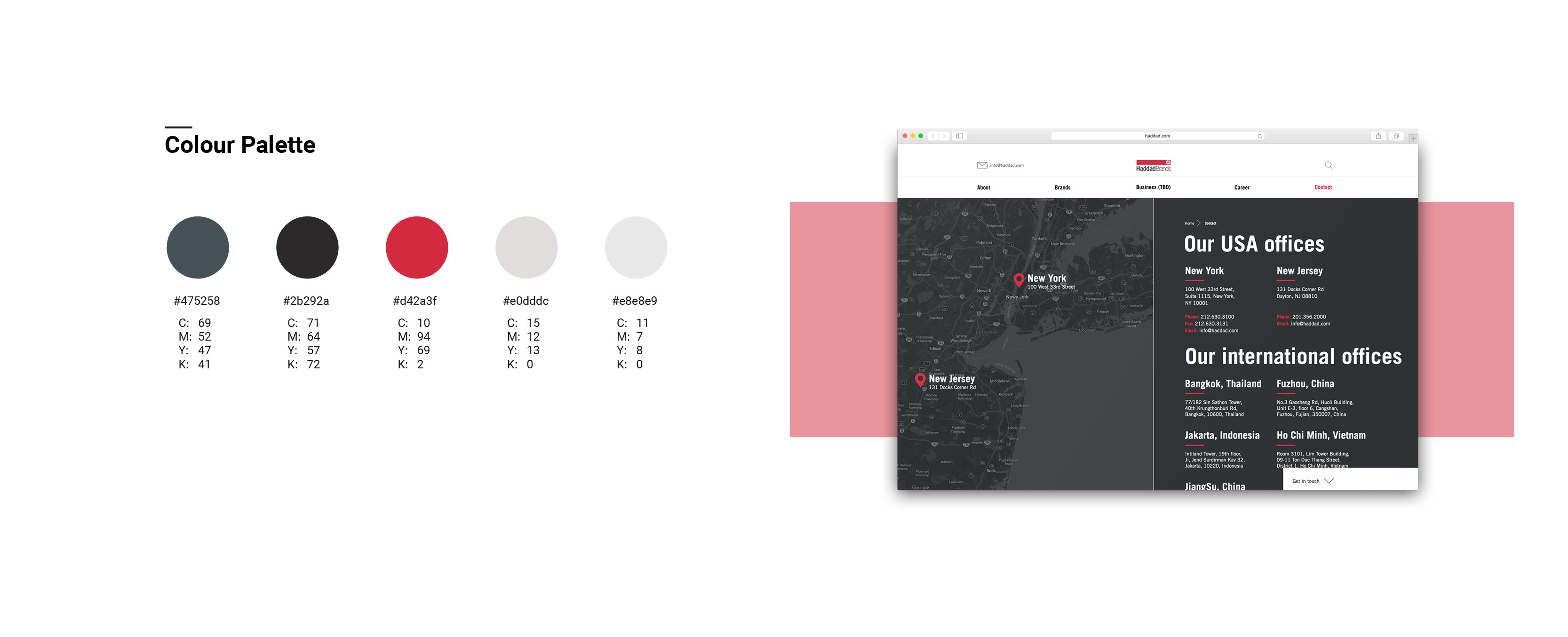 The result
After a careful analysis of the former website and company's needs, we prepared a more attractive and modern design. Apart from the relevant and useful content, we also added some animations to make the website even more appealing and pleasant to watch. We also optimized it for SEO and created a dedicated CMS. After a few weeks, the website finally started to reflect the professionalism and passion of Haddad Brands.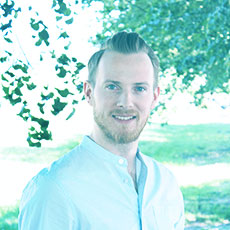 The cooperation with Haddad Brands was very successful and very interesting in terms of getting to know how such big companies work in the US. Despite the time difference between Kraków and New York, we managed to develop an effective way to communicate and work together.
Piotr Hudzik / Project Manager