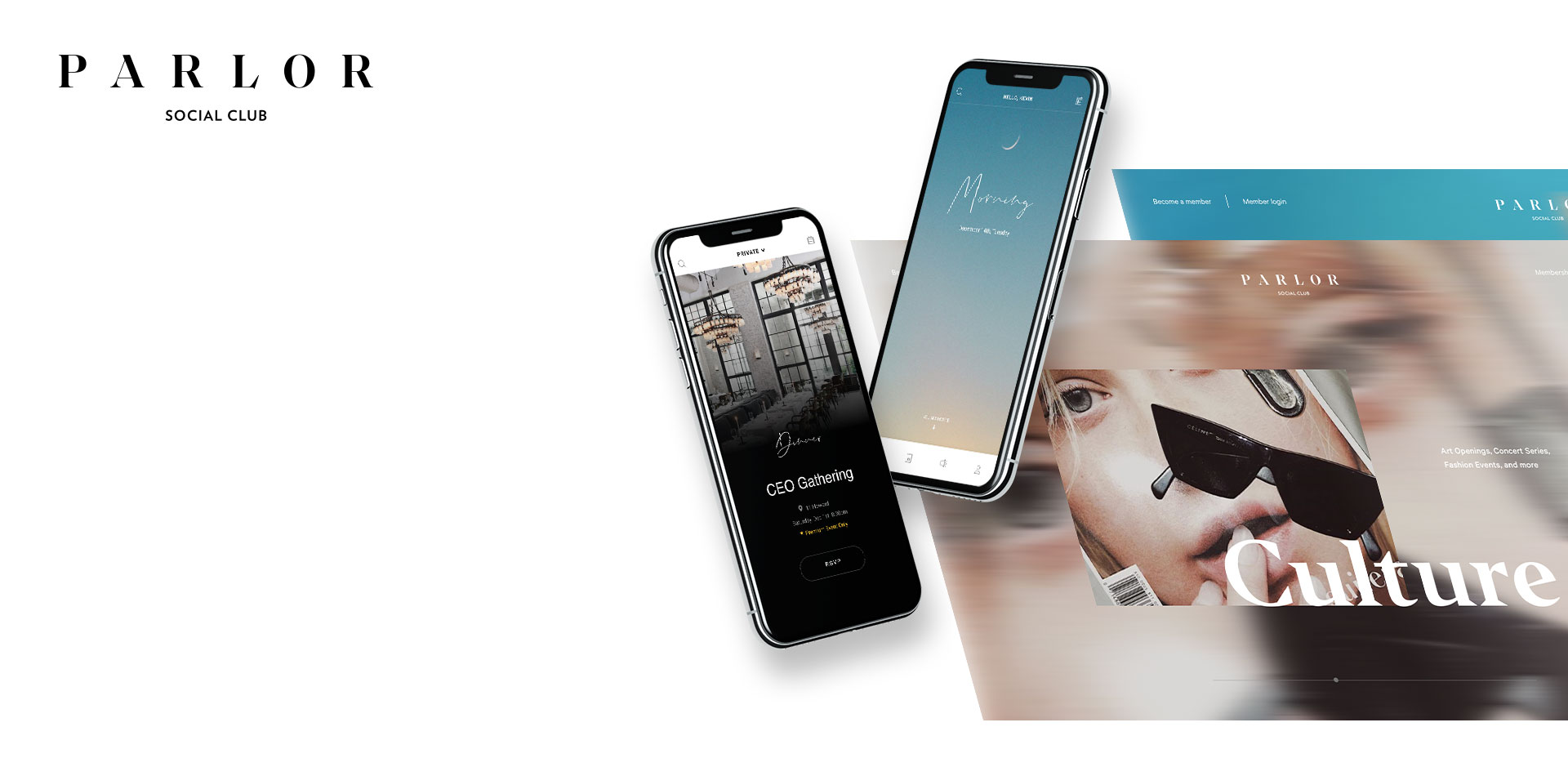 Parlor Social
Parlor Social is a social club of a modern era. It taps into
New York's rich cultural life and gathers it's members around carefully
curated choice of public events, as well as privately organized ones.
All this with a carefully crafted mobile app at it's core.
What has been done
Mobile app (iOS & Android), Web development, UX/UI consultancy, CMS (customized Backpack), Sales Force integrations (Marketing Cloud & CRM), Stripe integration (Apple Pay and Google Pay)
Technology we used
Swift, Kotlin, Laravel, React.js
Date
February 2019 - Ongoing
The challenge
Top quality and attention to detail is the heart and soul of the Parlor Social concept.
Also a unique business model required a very thoughtful crafting of the interface.
Every photo carefully picked, every transition planned to detail.
The process
We started off with a teaser landing page and a thorough analysis of the requirements.
The brand image and the interface was created by the brilliant DTE Studio team.
We worked together to deliver an uncompromising app.
The solution
The solution consists of an advanced administraton panel iOS and Android apps of uncompromising quality, and a beautiful landing page for user aquisition. We make sure they are well taken care of by integrating the system with SalesForce Marketing Cloud
and CRM. This is in order to make sure that everyone who joins, stays in the club for good.