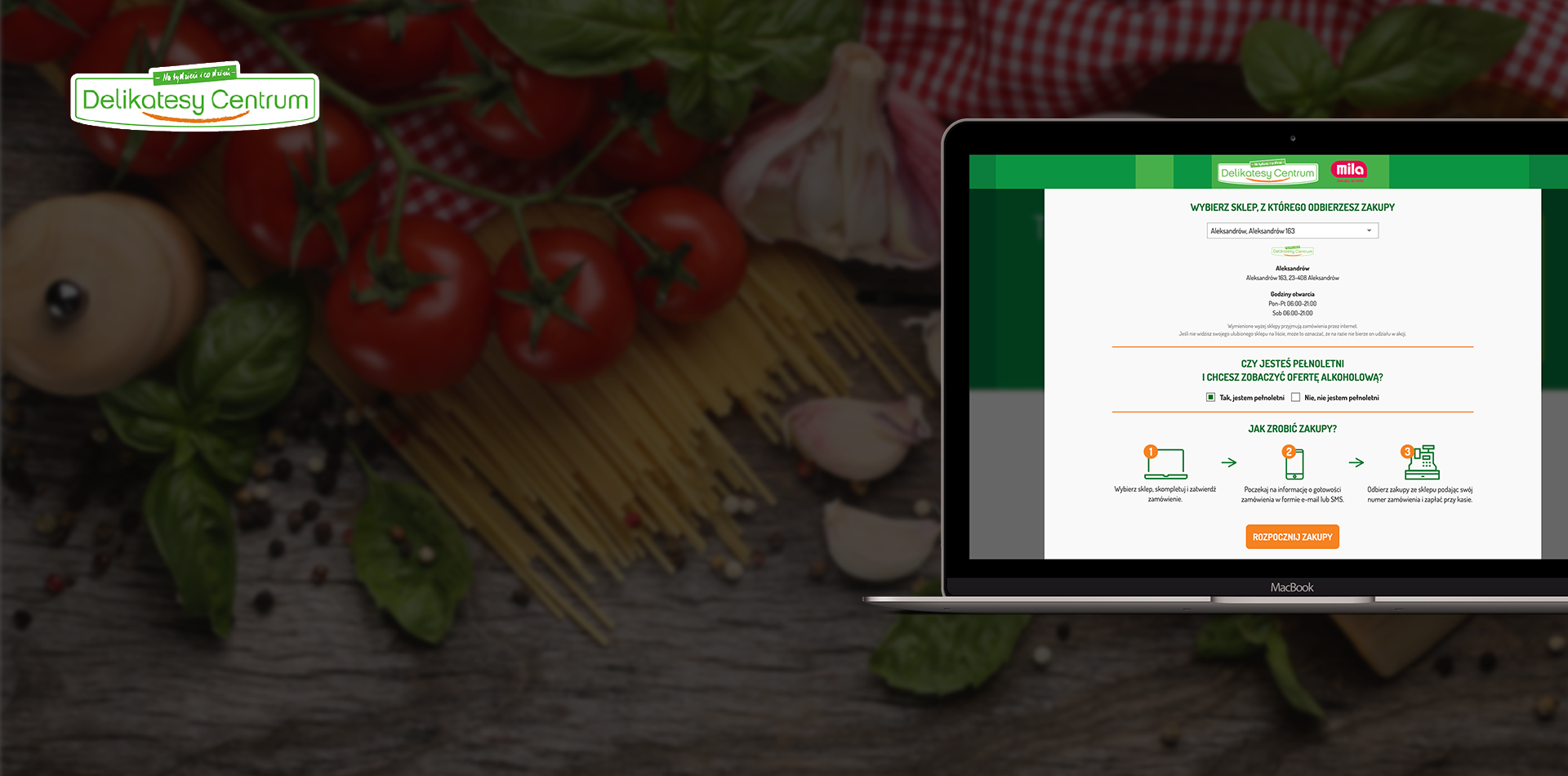 Case study
Click & Collect service
Online reservation service sklep.delikatesy.pl for Delikatesy Centrum supermarket chains.
Client
Grupa Eurocash S.A.
What has been done
Business analysis, UX/UI design, Backend, Frontend
Technology we used
Magento 2, PHP 7
Date
April 2020 - Ongoing
The Project
Click & Collect system allows the Delikatesy Centrum customer to fill up the shopping cart online and make a reservation for the products. The customer makes a request for certain groceries and, after being informed that the order is ready, can visit brick-and-mortar store to pick up the items.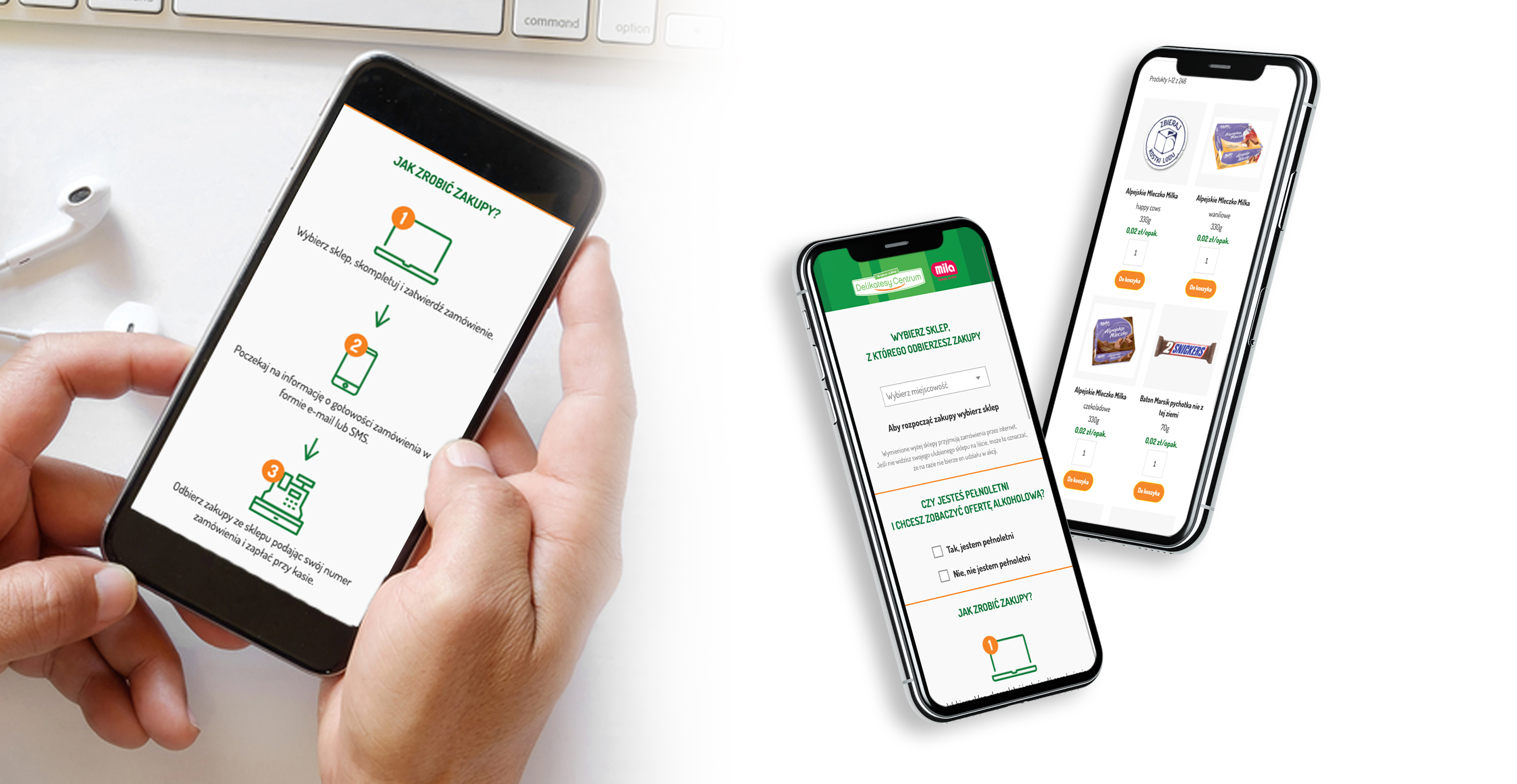 The Challenge
The economic situation caused by the coronavirus pandemic has resulted in the necessity to implement new sales processes facilitating purchases by customers of the Delikatesy Centrum chain, while minimizing direct contacts in stores.


This is the first project of this type on the part of Delikatesy Centrum, so it was particularly important to prepare the first version of the project as quickly as possible and present it to the world. We had to find a technology that would allow us to implement and ensure the functioning of the web application across the entire chain of over 1,500 stores in Poland.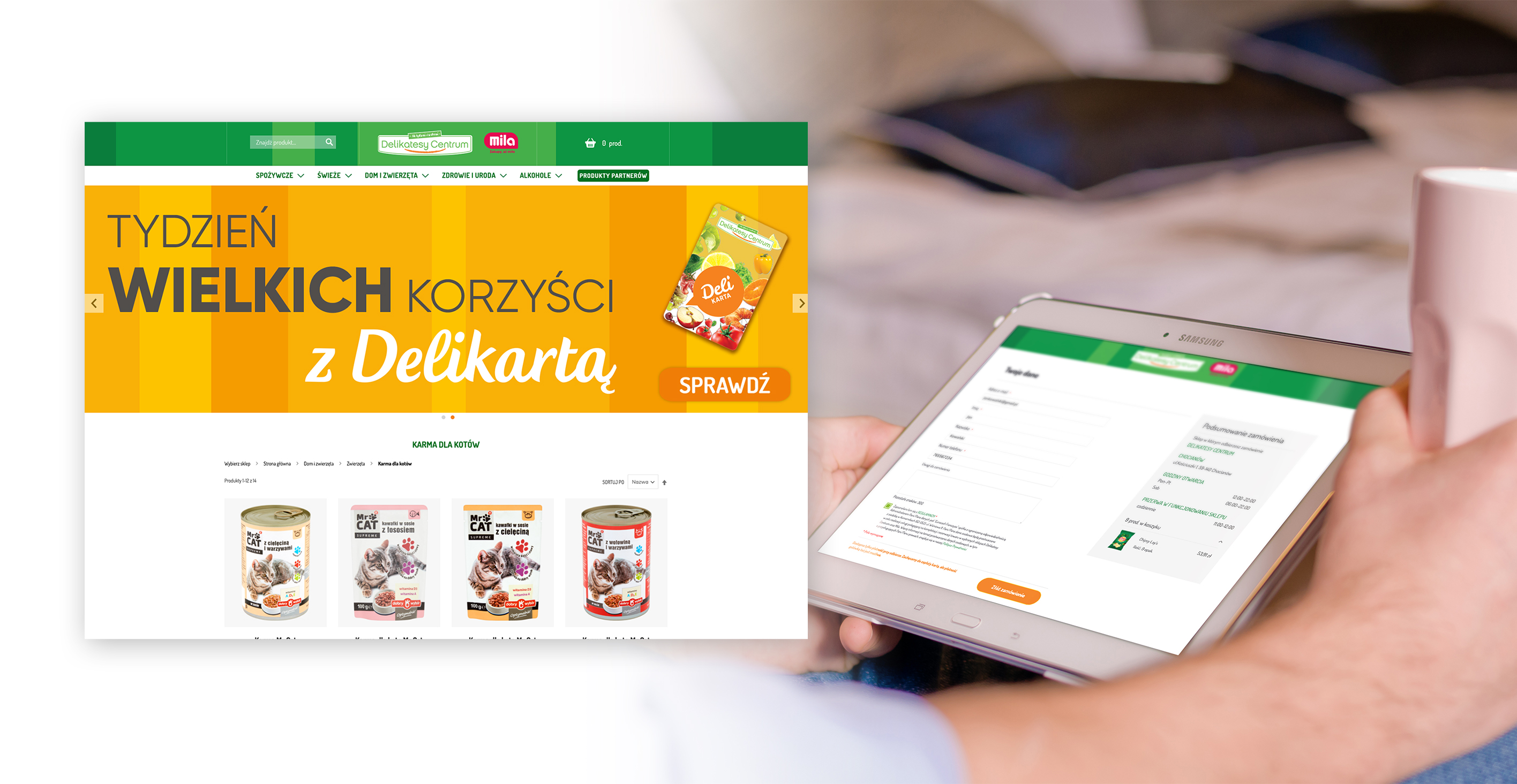 The Process
Considering the need for quick implementation (several weeks) of a fully functional solution, we used agile implementation methodologies in the project. It was the first step of the brand towards e-commerce, that's why we approached it very flexibly, and the first release of the website was MVP (Minimum Viable Product) version.

We have been cooperating on various projects for three years now. Over this time, we have managed to build a sense of mutual trust and confidence that both sides are making every effort to achieve this goal.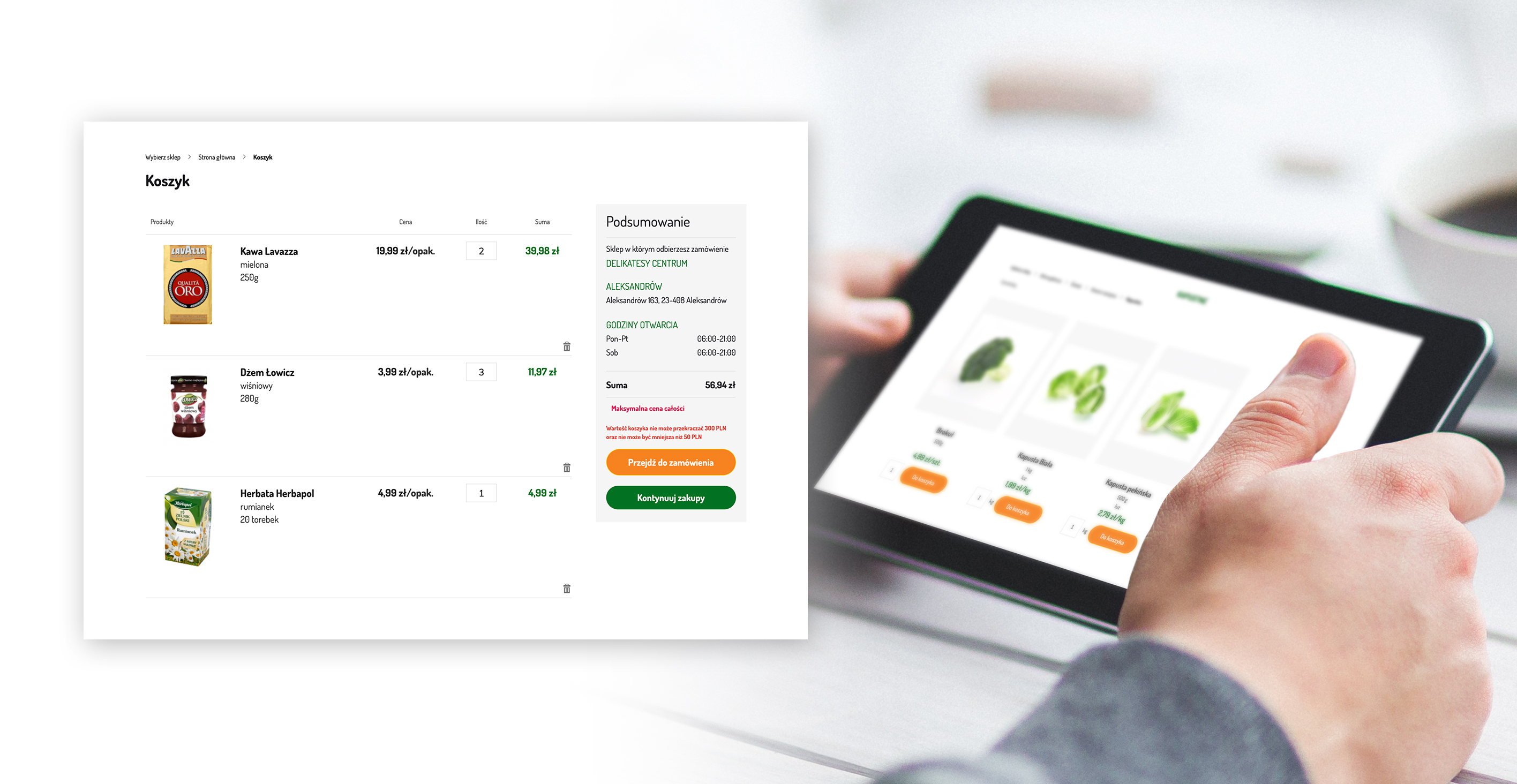 Before the release of the production version, we had the opportunity to present the product to a group of users, both buyers and those handling increasing demand in specific stores. The recurring feedback allowed us to make improvements in the process, as well as in the wireframes design.

We also couldn't forget about security or performance tests, which is something that will make the target user of the website able to reserve purchases in an efficient and secure way.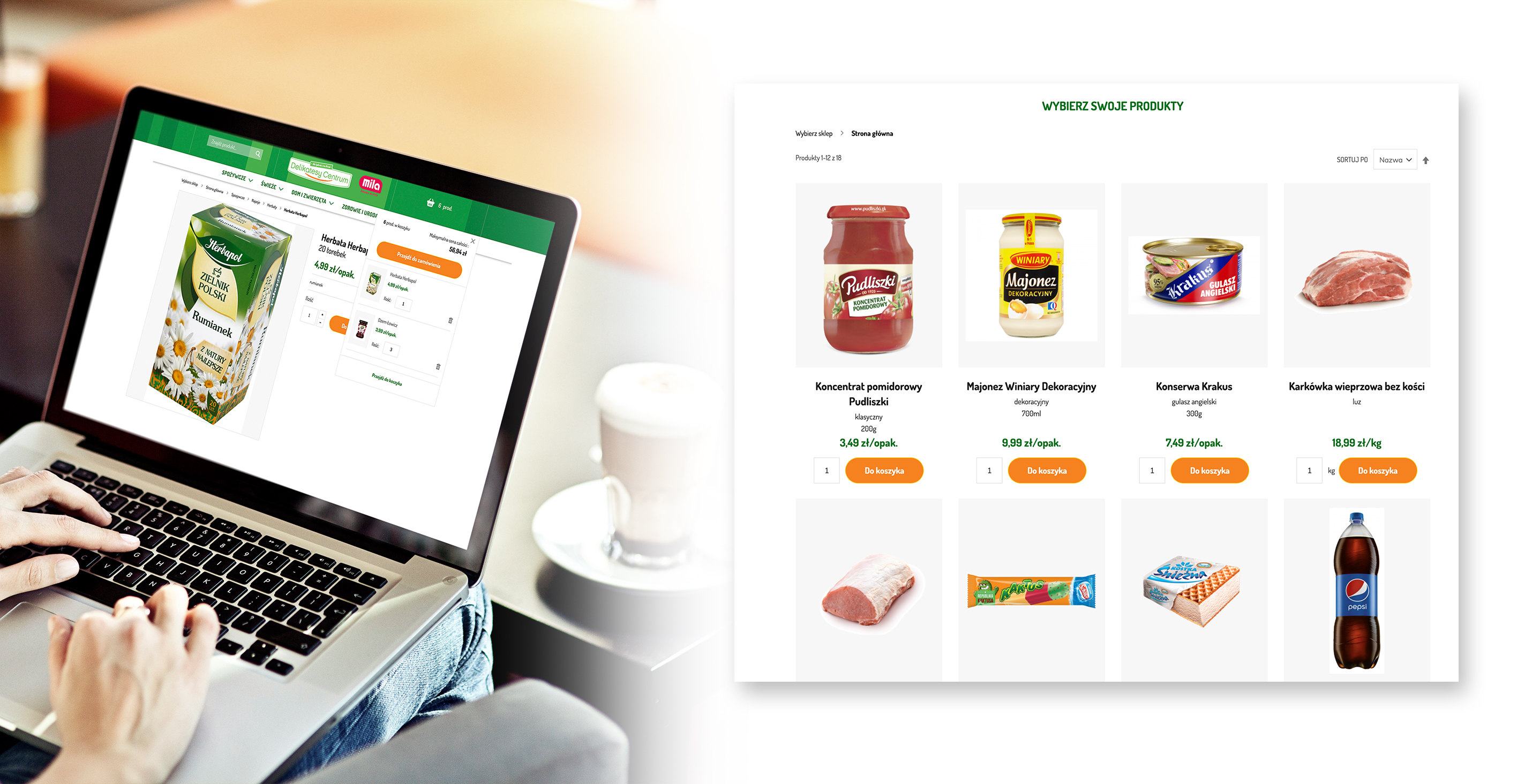 The Solution
We have developed a web application based on Magento 2 technology. It allows us to improving and scaling the business up. This feature works especially well in retail such as this.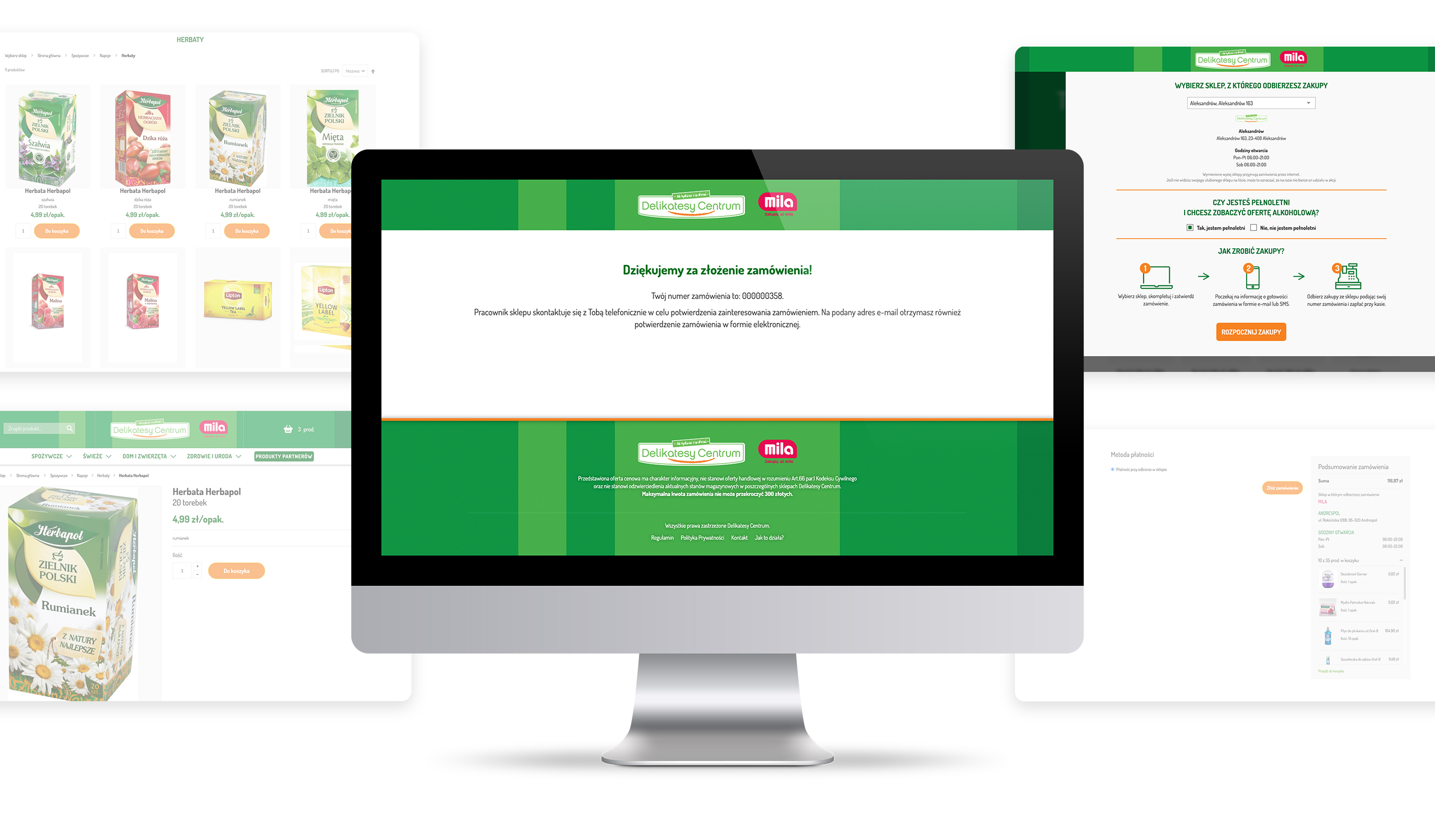 The Result
Currently, the Click & Collect system works in over 1400 Delikatesy Centrum stores.
The project required a lot of commitment on both sides. Due to the limited possibility of direct contacts, we used various forms of electronic communication. As a result, the project was not delayed.
Oktawian Zawierucha, Digital & Analytics IT Manager, Eurocash Group/