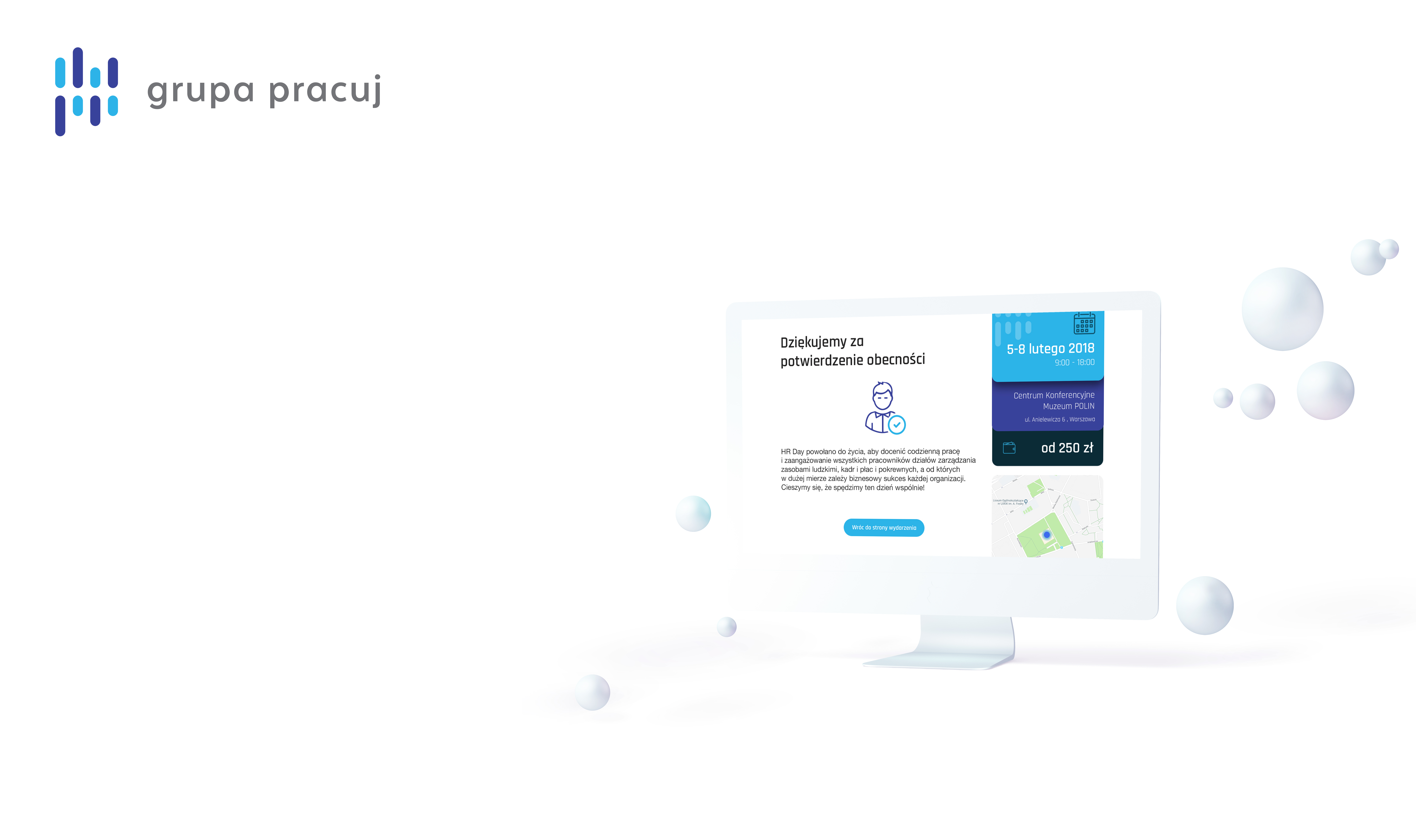 HR Events
A web system for Grupa Pracuj that facilitates event management activities.
What has been done
Web development, UX/UI & Graphic design
Technology we used
Laravel, PHP, MySQL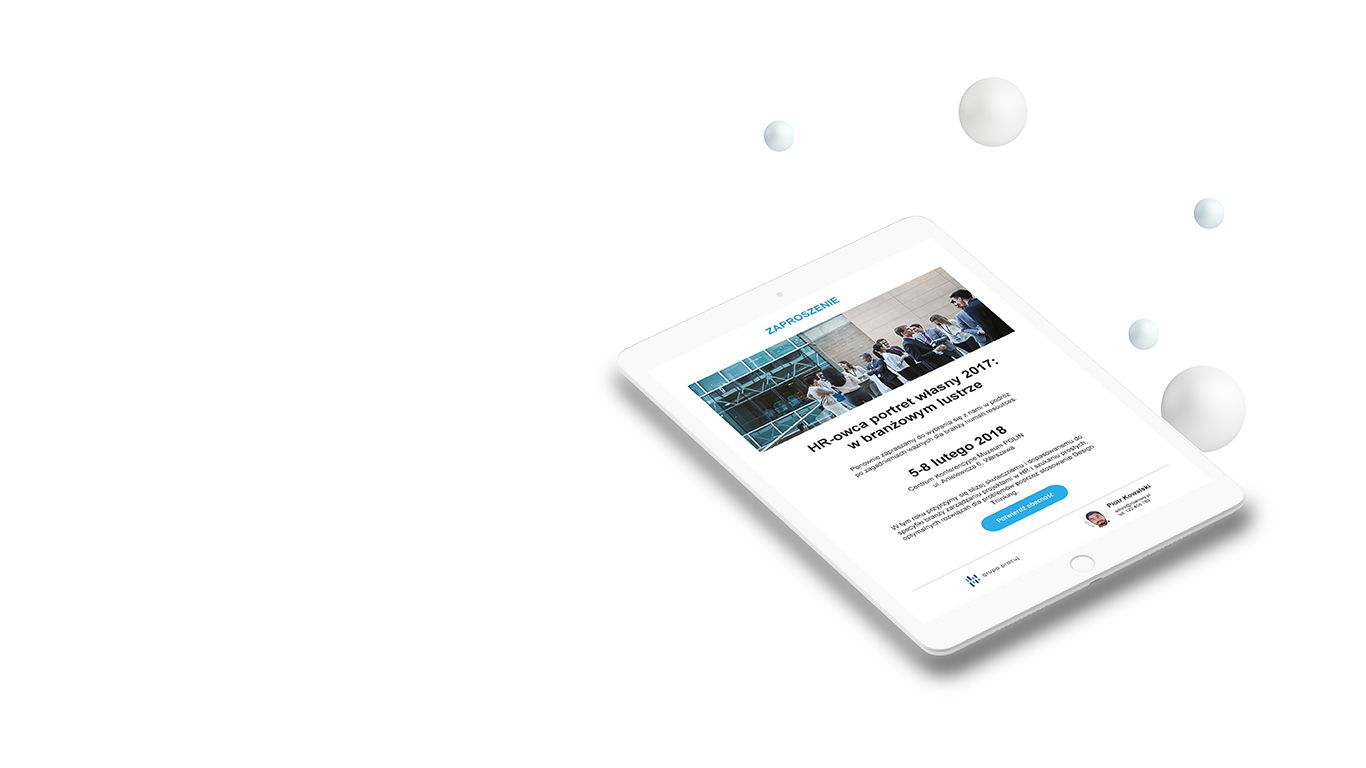 About the project
Grupa Pracuj organizes both smaller events and bigger conferences for HR professionals regularly, also free of charge. In order to facilitate their management, we have created a dedicated web system. The tool makes it easier to create events online (with all important details - such as time, location, and event description), and send the invites or notifications to all guests.
After receiving the invitation for a free event (HR Day, as an example), a guest can confirm participation by clicking on the link provided. A ticket is automatically issued and sent via email as a PDF file. Each ticket has a unique barcode, which can be scanned during the event. Because of that, the attendance list can easily be created, as well as manually changed. In the case of paid events, however, guests can register themselves by filling in a dedicated form.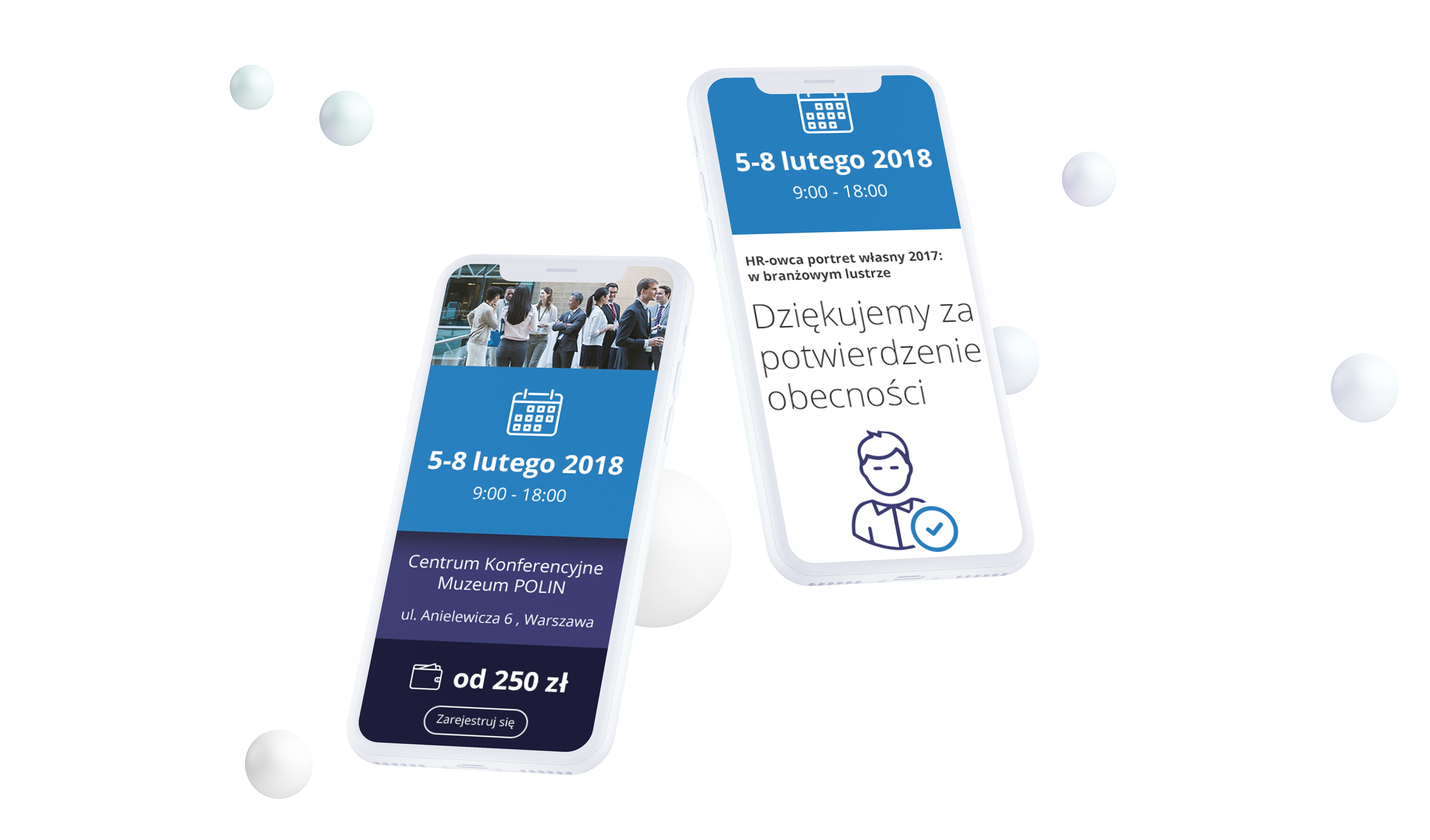 Since we often organize HR conferences and events, we needed a tool that would make event management easier. KISS digital met our expectations and created a solution tailored to our needs. The team is very committed and responsive, and the client doesn't feel left alone - even when difficulties arise. I can fully recommend KISS digital as a great partner to work with.
Kaja Pryczkowska / Junior Customer Experience Specialist, Grupa Pracuj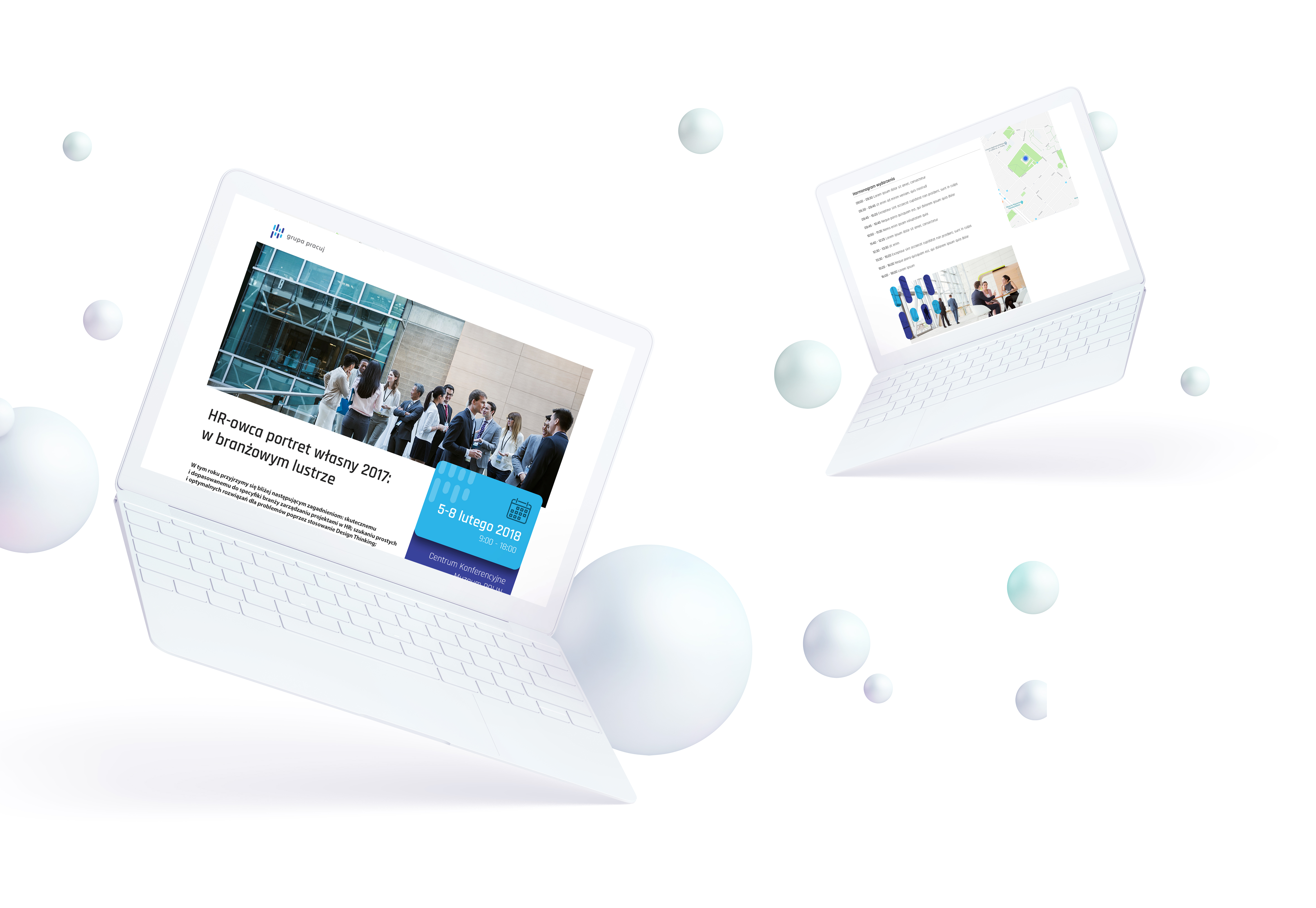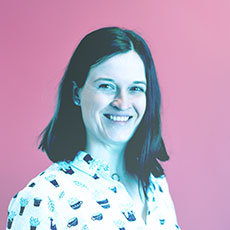 An interesting project that allowed us to analyze how do systems we use every day to book event tickets actually work. Although we didn't always represent the target group, it was a valuable experience to implement a solution that is free of the shortcomings we noticed while using similar software.
Anna Grabowska / Project Manager