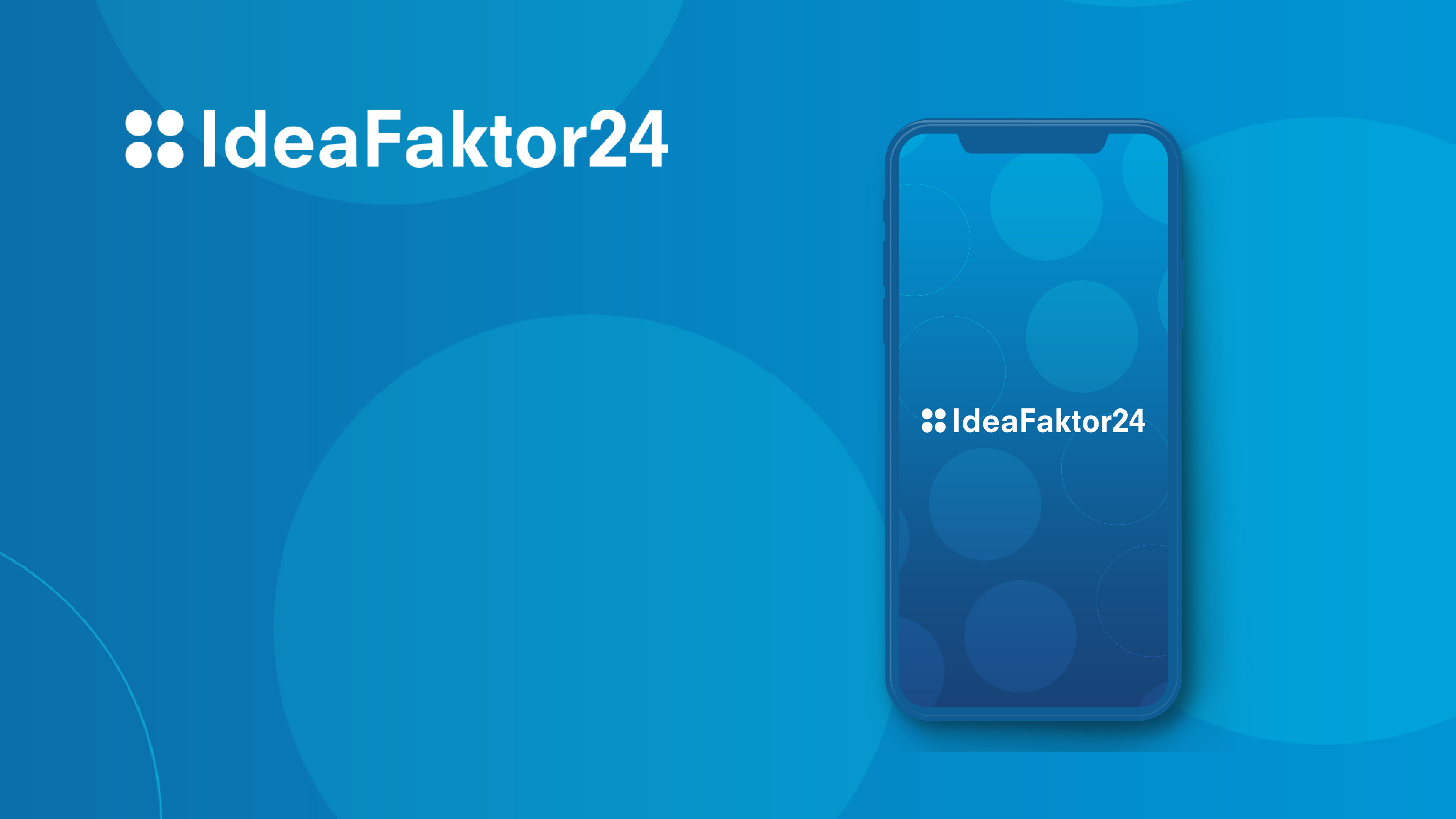 Case study
IdeaFaktor24
A mobile app for Idea Money - a company providing factoring services to many small and medium-sized enterprises.
What has been done
UX/UI & Graphic design, Mobile app (iOS & Android)
About the project
Factoring is a financial service which allows a business to sell its accounts receivable so that it doesn't have to wait to obtain money. In order to make this process easier and faster for Idea Money's clients, we created a mobile app IdeaFaktor24.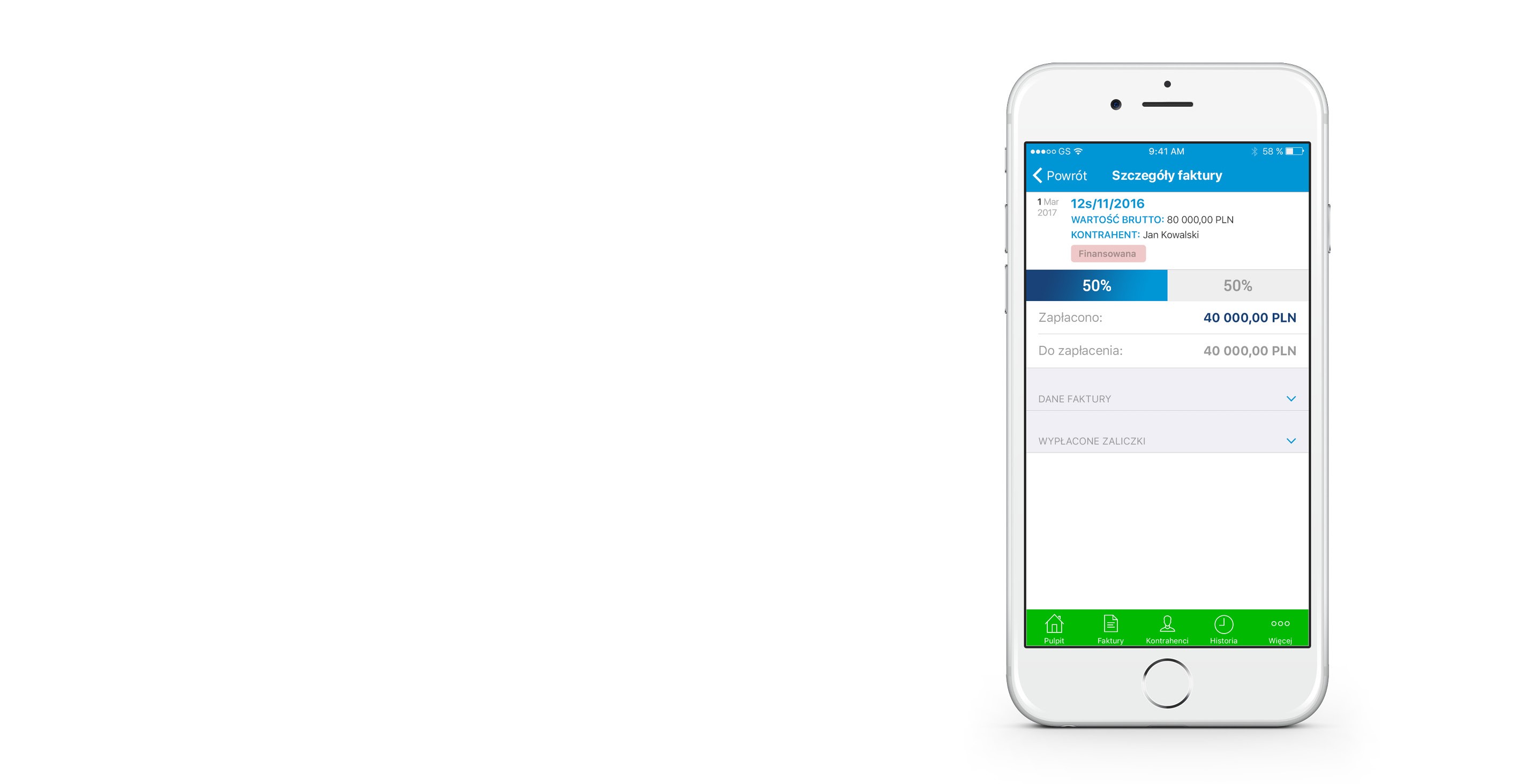 The challenge
Idea Money is a factoring company which offers its services to many different enterprises. It needed a system, which would allow process automation and faster customer service. Developing a mobile version of a rigid factoring system wasn't the biggest challenge - the main issue was to create a proper user interface. We couldn't just copy the web interface, as it would've been much more difficult to use it on mobile devices.
The process
To design a user-friendly interface, we conducted tests with potential users. Thanks to the created prototype and test scenarios, we could observe how the users behaved, collect valuable feedback and improve the user experience. We also had a chance to get to know Idea Money's customers, which was beneficial for the Client as well.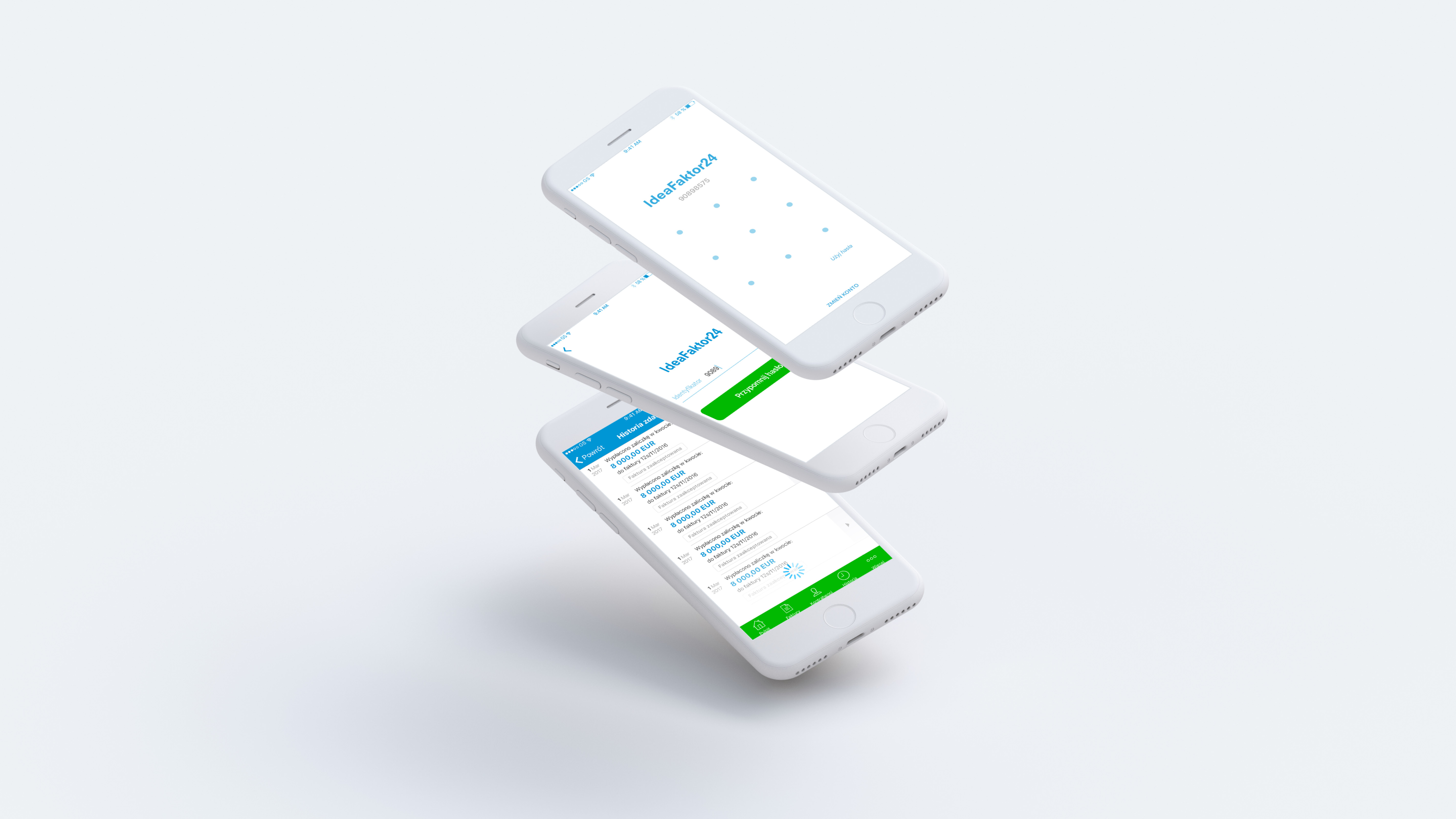 The solution
We created an intuitive user interface in accordance with Human Interface Guidelines for iOS and Material Design for Android. Because of that, the users don't have to learn how to use the app anew, since it seems familiar to them. At the same time, it has a fresh look, designed specifically for Idea Money.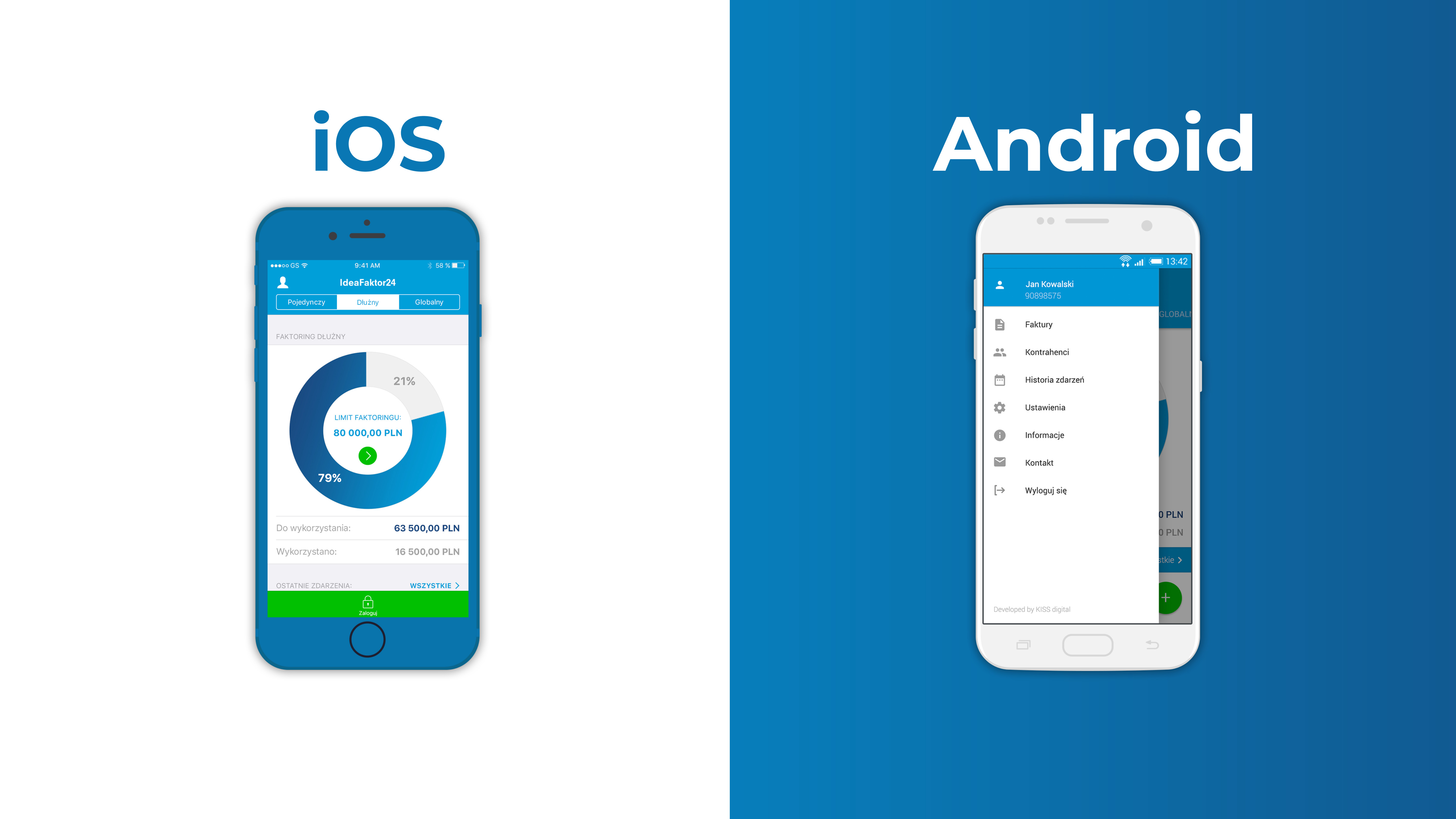 The result
IdeaFaktor24 was developed to automate the invoice handling process, but it's not the only asset of the app. It allows the user to log in by any method (with a fingerprint, PIN code or a specified pattern), take advantage of an intuitive interface, which reacts to the user action (i.e. by automatically filling in the forms, depending on the chosen service), as well as checking the account history, adding new contractors, and generating reports.
We wanted to build an iOS and Android application for clients through which they could apply for factoring. KISS digital came highly recommended by another client and did not disappoint. Good project management and high-quality product development have ensured that KISS digital continues working with them on maintenance and additional feature development. 

Piotr Borysiuk / Agile Coach & PM Team Leader, Idea Money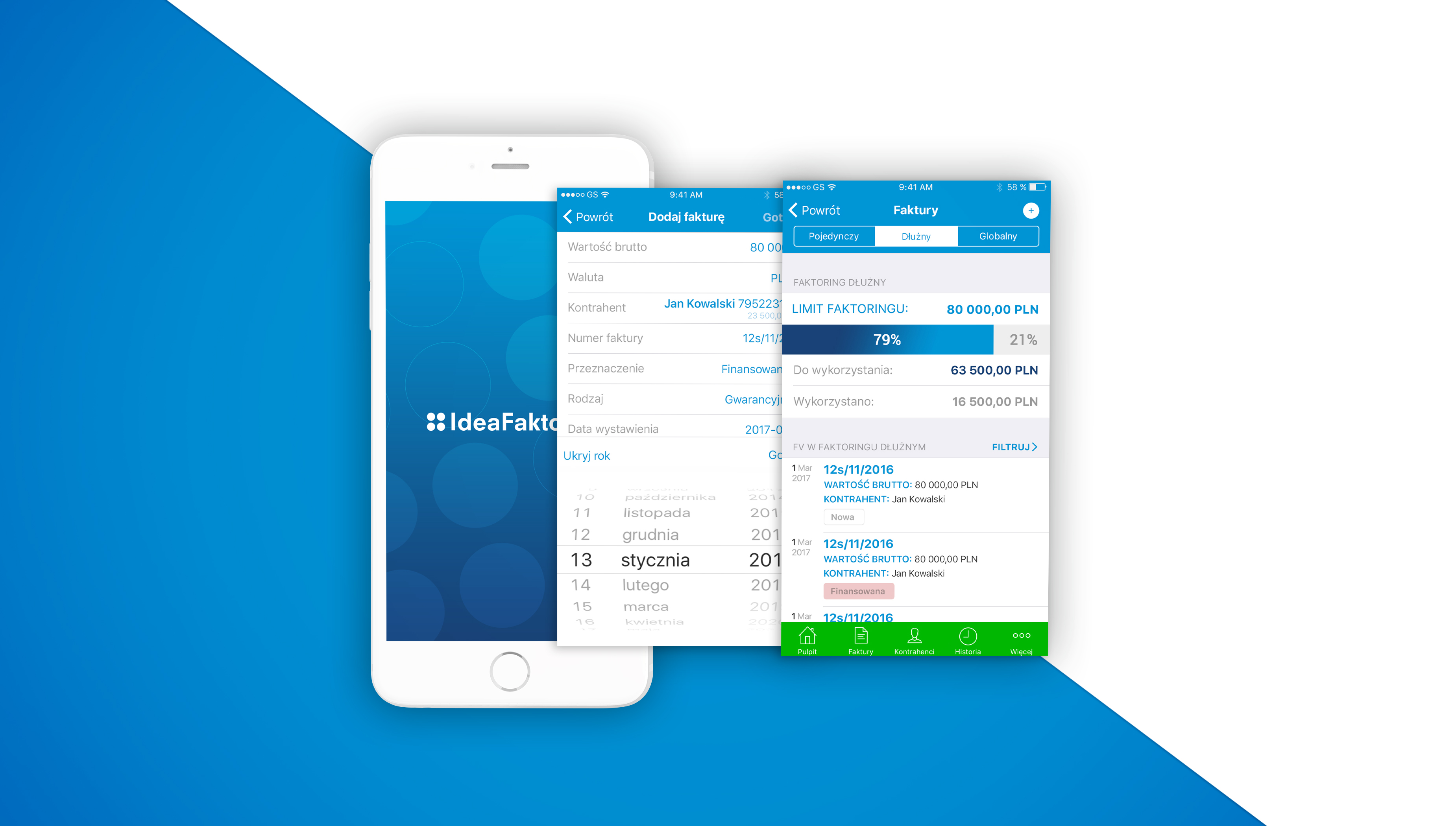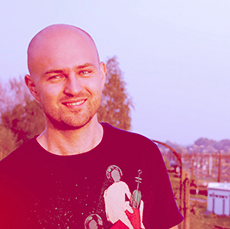 Although there were many partners involved in the project, the cooperation went smoothly and in a great atmosphere. The Client was open to changes, and the main reason behind it was to benefit the user. We all worked together to find the best solutions - on time and within budget.
Mateusz Zguda / CEO