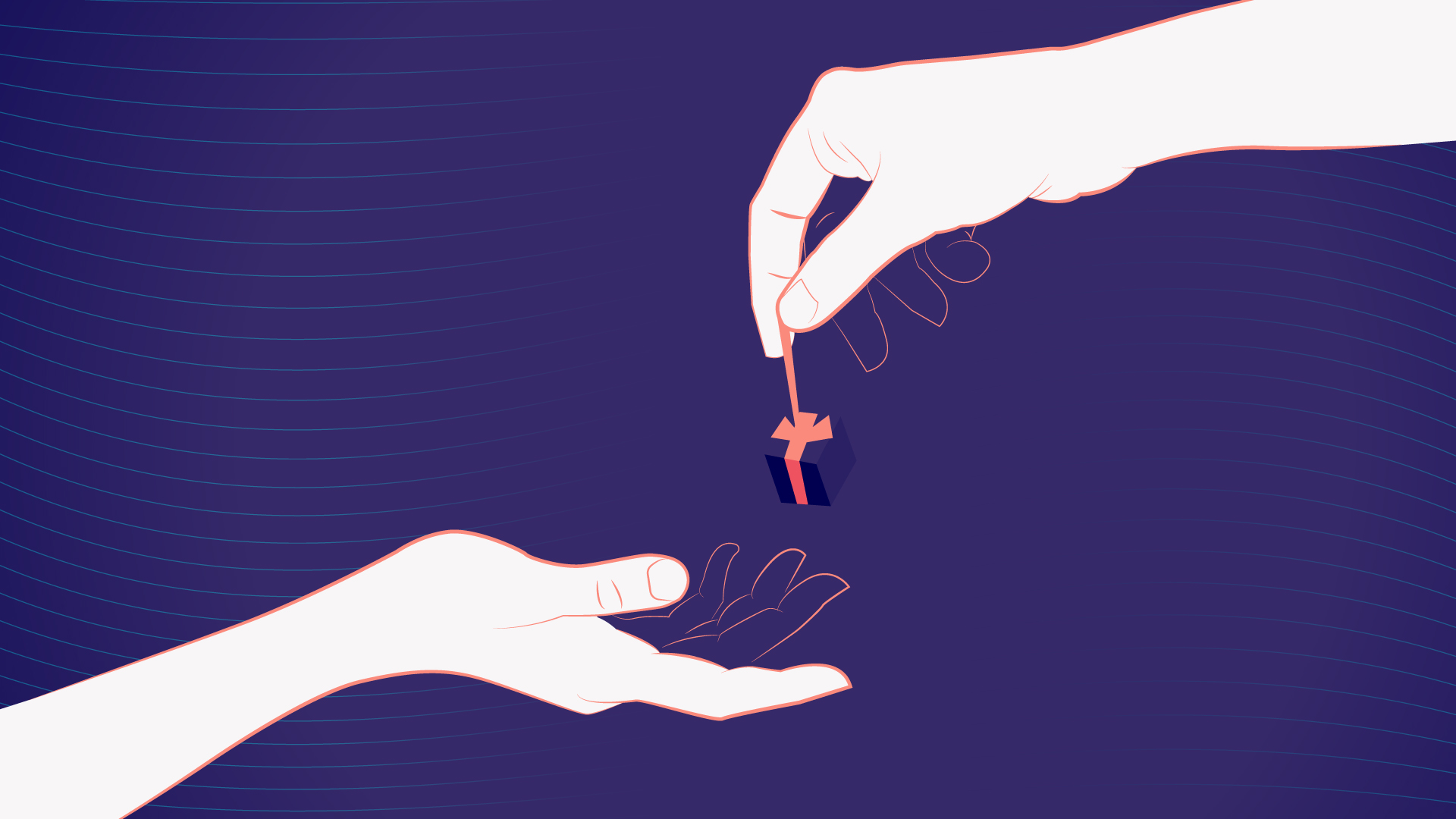 Does your business concentrate all its efforts on acquiring new customers? Great. But here's the thing - existing customers are much more likely to buy from you again. The only issue is to find a proper way to boost customer loyalty, which proves to be even harder for FMCG brands. Luckily, with the use of new technologies, it doesn't have to be that way.
In the case of fast-moving consumer goods, creating unconventional customer loyalty programs doesn't always pay off. Especially if you take into account implementation and maintenance costs, and balance them against the foreseeable revenue. This is the reason why FMCG companies often invest in B2B or multi-partner loyalty programs, instead of creating their own schemes. While there's no harm in doing so, they deprive themselves of the opportunity to track and analyze customer behavior in real time. This, in turn, may lead to poorly optimized campaigns and lack of desirable results in the long run.
There's definitely room for improvement, and some well-known brands have already started to realize how useful customer loyalty programs are. Recent developments in the FMCG sector show that it becomes more and more popular to design such programs directly by the producers, so that they don't have to rely on retailers and salesmen in order to collect relevant data and create complex loyalty programs. It's high time to get inspired and develop a successful customer loyalty program for your brand.
Designing an omnichannel strategy for loyal customers
Since you use multiple channels to sell fast-moving consumer goods, why not use this approach to increase your brand loyalty? An omnichannel strategy makes it easier to reach and retain your customers, especially if you combine offline and online tools.
A good way to do merge offline and online channels is to digitize existing products. Due to the specific nature of FMCG industry, producers often use this trick as part of the promotional activities and single campaigns. There is no better example than Coca-Cola launching promotions every once in a while, in which particular products have a unique code underneath a bottle cap or can's tab. Once you go online, register on a dedicated website and enter that code, you can collect points and exchange them for rewards.
But what's more interesting, you can base not only single campaigns but the whole loyalty program on registering purchases by your customers. And it has already been done by L'Oreal.
Worth It Rewards allows you to earn points in different ways, including uploading your receipt online. Thus, no matter the sales channel, every purchase is reported directly to the producers. It gives L'Oreal a chance to build a powerful database and optimize marketing efforts. How exactly? Collecting such information allows you, as a producer, to organize and segment customer data, which then helps you to address specially targeted audiences and create personalized offers. You can also verify your strategy and check whether you created accurate customer profiles at the very beginning.
Boosting customer experience with mobile apps
It can't get better than Worth it Rewards, can it? Well, although L'Oreal's loyalty program is definitely innovative and simple to join, it still requires a reasonable amount of time and effort from the customer. In order to register a purchase, each time you have to take a photo of your receipt, then go online and upload it. Even the most loyal customers can get discouraged at some point. Besides, not every purchase is recognized - only chosen retail chains participate in the program.
Luckily, such issues can be solved thanks to new technologies. And Olimp Labs understood that perfectly. Its Olimp Premium Club gained a brand new image when the company launched a dedicated mobile app. Before going digital, the customer loyalty program was based on collecting actual coupons from the packages and sending them by post. In order to digitize every product, unique 2D codes were created and placed on each package.
Consequently, the customer loyalty program revolves around a simple, yet inventive solution - scanning the codes from each Olimp Labs product in order to collect points. The customers manage the whole process themselves - there's no need to turn to anyone else and do much, apart from downloading the app. You just buy a product, scan its unique code, collect points and exchange them for the chosen rewards. Simple as that.
What's in it for the producer? Olimp Labs is now completely independent from retailers and can communicate directly with the loyal customers. The mobile app alone, on the other hand, helps to achieve greater customer experience. Yet again, the producer can gather relevant data, interact in real time, offer personalized content and incentives, or improve customer service. The distance between the producer and customers has never been that short.
How to develop the best customer loyalty program
Obviously, the higher customer retention, the better for your business. Loyal customers not only spend more but also tend to recommend your brand. And that's why it's important to take good care of them. Although there is no single recipe for success when it comes to customer loyalty, here are a few tips to help you get started.
Get creative. There's plenty of customer loyalty programs out there, which makes it harder to grab clients' attention at the end of the day. Thus, the more attractive the program, the better.
Make it count. The benefits of your loyalty program should match your customers' needs. The reward doesn't have to be financial, though. Having access to useful content or becoming a brand evangelist can be equally appealing to your clients.
Invest in new technologies. Dedicated tools (especially those that fit in one's pocket) can enhance any customer loyalty scheme.
Come up with an omnichannel strategy. Using multiple channels simply makes it possible to reach more customers in different ways.
Analyze and optimize your efforts. Maintaining your own customer loyalty program means having access to relevant data. You can easily segment your customers and improve your marketing strategy.
Don't stop communicating. Take advantage of the collected data to send personalized messages and relevant offers.
Whenever you create a loyalty program, think about your customers. What are their habits? The majority of customers prefer engaging with loyalty programs online, and half of them uses mobile devices to do so. But it doesn't mean that yours would act the same. If they're not as tech-savvy, it might be better to find an "offline" solution. Still, going digital makes it easier for FMCG brands to become independent from retailers and communicate directly with end users, which is definitely something to aim for.
As a software house, we had a chance to ease various loyalty programs for our clients. Among others, we worked with Olimp Labs on their Olimp Premium Club. And we came up with a mobile app, which was a great treat to develop. Do you want one too? Discuss creating the best loyalty program for your business with us.