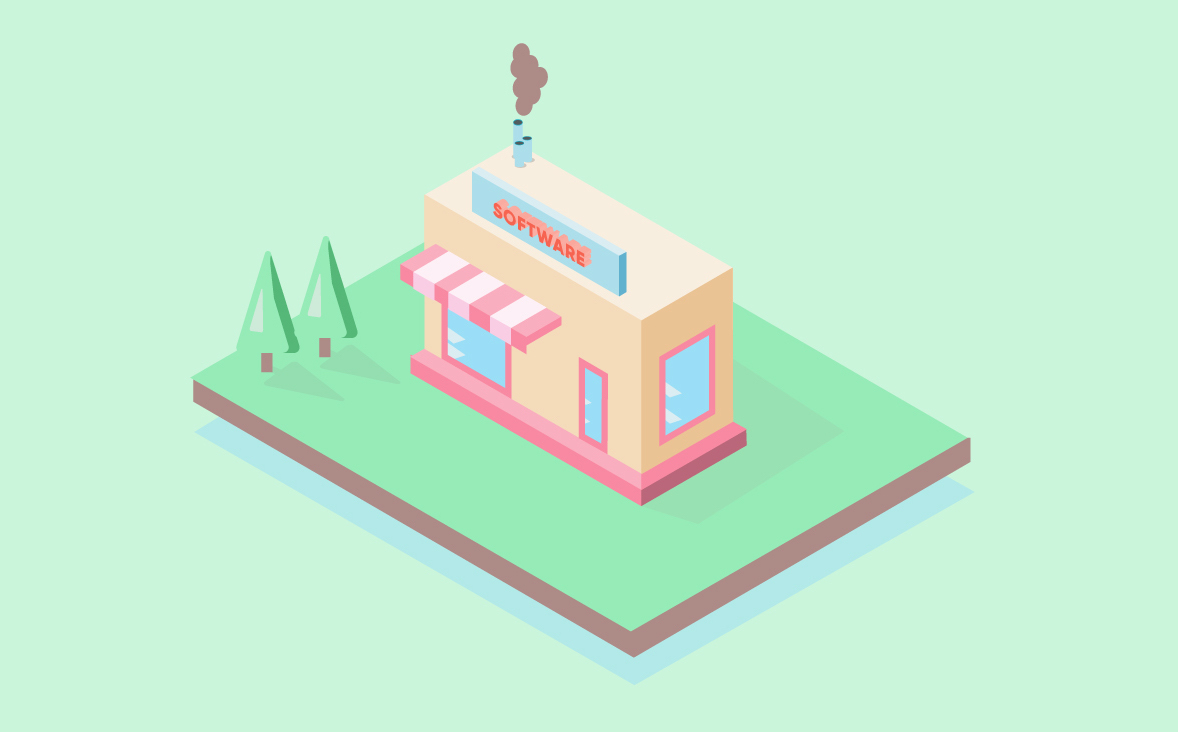 Let's be honest, choosing an app development company is tough. You're about to bring your own idea into life, and all you need is a reliable partner for the job. Then how not to make any mistakes when searching for the best software house? And why do we believe KISS digital falls into that category?
Here's the thing. Objectively, "the best software house" doesn't exist. But depending on your needs and requirements, you can choose the most suitable partner to help you create your own app. That's why you should start by figuring out what your priorities are, and do your research right after. Simply because it's easier to find the right app development company once you know what you are looking for. And if you're uncertain what that may be, keep reading.
How to choose the best software house for your project
Just like any other company, even the best software house is only as good as its people. Attracting skilled developers and being able to recruit the strongest candidates affect the app development company in the long run, that's why it's important to check who would be working on your app. Luckily, you don't have to screen every team member. It's much easier to look at the client base and take the research from there.
Start with the references. For whom, how and what kind of projects were developed? There's a chance that all testimonials out there will be extremely enthusiastic, but if you have some doubts, you can always reach out to those clients yourself. Check not only the website but also Clutch.co, AppFutura and alike.
Test the apps. Once you're familiar with the portfolio, time to put it to the test. This should prove how good the software really is, and if the chosen company is able to take your project to the next level.
Inquire about the project management methodology. Agile doesn't have to be the best choice for you, but there's a reason why most software houses use Scrum. Working in an agile manner makes it possible to respond, adjust and solve problems fast, which is definitely something to aim for.
Once you narrow down your choices - get in touch. Try to explain your idea as clearly as possible. Your partner should understand your business and hopefully, get excited about it. If the conversation is running smoothly, there's a high likelihood that the cooperation will be smooth as well.
Evaluate the offer carefully. Watch out - paying less at the very beginning may generate additional expenses afterward. Don't go for the cheapest option, but for the most cost-effective one.
Ultimately, the chosen software house should not only be a contractor but an advisor. That's precisely why it's important to choose the app development company wisely. And since you're already here, you're probably wondering if we could be the one.
We could, indeed.
Why should you choose KISS digital to create your own app with?
We're good listeners. We make sure we understand your needs first, and then we come up with the right solution.
We keep you in the loop. Since we treat you as a partner, not a client - you're in control of what's happening.
We use Scrum. And here's why.
We believe in the power of communication. It's easier to manage any project when a good rapport is established.
We maintain a really friendly atmosphere. Ask our employees.
We deliver as agreed. Since we don't like surprises ourselves, you get what you expect.
We're trustworthy. Check our references.
We're KISS. We believe that the best outcomes are often achieved by simple means. Don't you?
Good partners may seem hard to find, but it's definitely worth looking for them. Get in touch and find out why we can call ourselves a great app development company to work with.