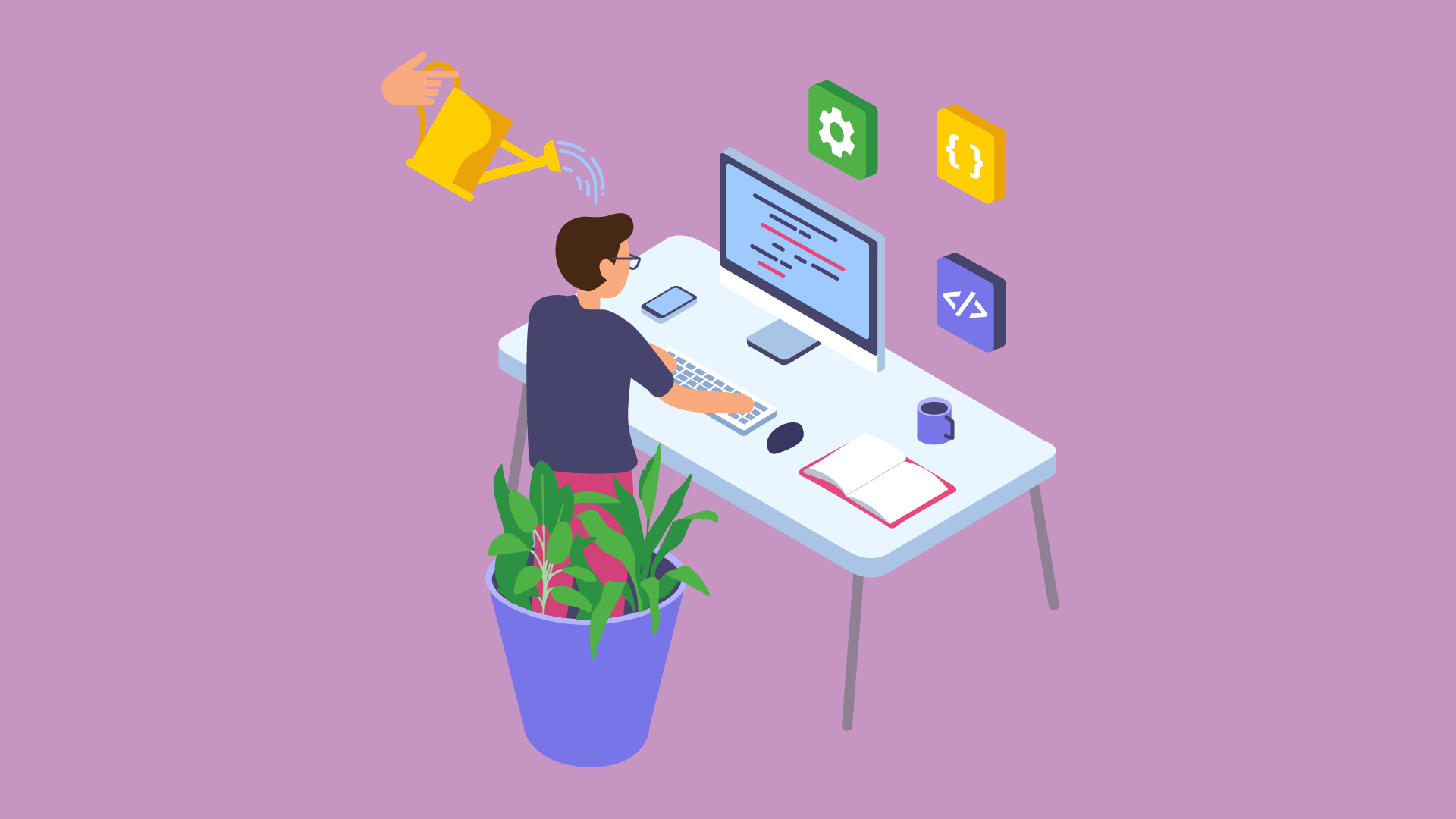 I've been working in the Polish IT industry for 5 years now. I started from QA position, management profession and finally sales side. I remember myself as the man who was scared of a lot of typical duties like bug reporting, retesting issues which were reopened by developers or thinking outside the box. Anyone who has ever wanted something knows you have to be prepared to take the risk. IT community is one of the best areas where we can learn how to face a lot of problems as soon as possible.
I live in Poland whole life. I love thinking about the times when PCs were getting more and more popular among my friends. Some wanted to be a computer technician such as IT administrator. On the other hand, my classmates dreamed about being a computer scientist and creating the future. Looking back, I call that group "Nerds by choice". When I went to college, I met a lot of great people who finally decided to change their professions. IT won with journalism, architecture or medicine. It's crazy, but it happens every single day. I love calling representatives of this group "Switchers".
Both groups have three common, strong and specific to Polish people, character traits like determination, accuracy and incredible persistence. That's the key to understand why developers from Poland are one of the best in the world. Let's start from the beginning of their adventure
From the first step to the most famous nerd photo
If we talk about "Nerds choice" group, Poland has many successful programmers and computer scientists as well as one of the best universities in Europe. AGH (Akademia Górniczo-Hutnicza) is a good and famous example. Polish participants of IOI (International Olympiad in Informatics) won 109 medals. Only China had more. Students in computer science have huge ambitions and they literally, tried to do their best.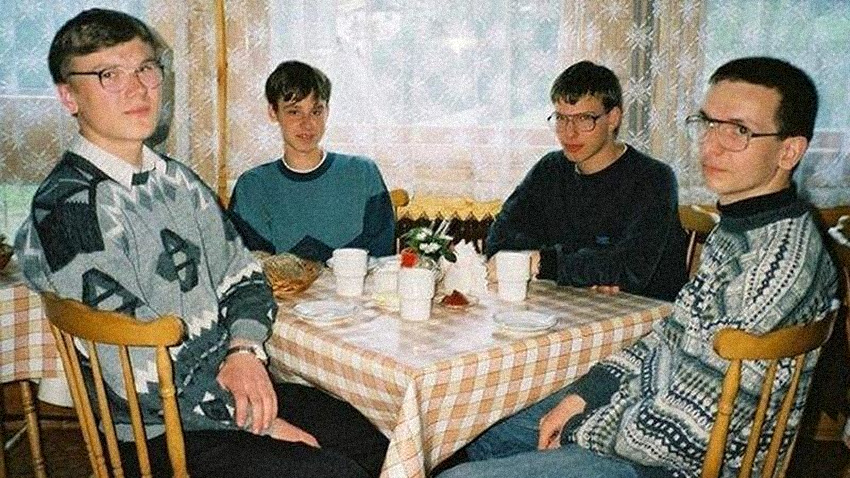 Have you ever seen the picture, where four young boys are sitting at the table and look like typical geeks? Retro sweaters, huge glasses and probably cereal coffee inside white mugs. I'm sure you must have seen it. Everybody knows this picture! We are laughing at "the geeks' party", but do you know that Tomasz Czajka – the second person on the left side – is the multiple winner of informatics competitions and the world champion of the 2003 ICPC (International Collegiate Programming Contest)? The man worked at Google and SpaceX.
Some people decided to change their careers during the last decade and started learning and working on the IT path. The reasons are different, but one of the most popular one is looking for a new opportunity to learn. Some people started from an online course because it could be combined with current work. Online courses are intense, but there are practical skills, which are necessary to start understanding a code structure and new area. I knew a lot of great developers, who started their career in small companies where they could get a job offer after completing an internship. This is a great direction because they could gain knowledge from experienced colleagues and work with creative, young and ambitious teams. Companies like offering a job after completing internships, because both sides have strong relationships and can benefit from that.
Polish developers aren't afraid to say "I don't know who to do it but I know you can help me." Asking friends for advice is hard. But it's worth it.
The quality ethos
Three common points: determination, accuracy and incredible persistence. All these traits are one of the main reasons for the boom of opening local offices or HQ by many companies in Poland. Of course, legal conditions and profits are important, but the human value is indisputable.
We have several great developers, who build web apps, e-commerce, mobile apps and create many more awesome projects for global clients using the greatest technologies like Swift, Kotlin, React Native or Angular. We owe it all to the quality ethos, which is our inborn feature. Lifelong learning isn't a buzz phrase in software development. It's the reality, which Polish DEVs understand and want to practice during the workday. A good example is QA people. Thinking outside the box, allows to identify manual software tester from Poland. The person is inquisitive to the limit, but the quality is the best gift for clients at the end of the day. Developers teams care about regular Code Review, which is created according to clean code roles. A couple of years ago, it was the advantage of big companies, but today it has to be the standard in Poland. We forced it on ourselves by mutual inspiration and big competition in the growing market.
The success of the company like CD Project and "The Witcher" game is the result of the ability to take the risk, the best specialists and analytical thinking at the same time. The box of the skills allows to create innovation and quickly adapt to the leading technologies like React Native, Kotlin or Swift. But, it's not enough. If we want to talk about a real increase, we should be 'giver', not 'taker'. Polish developers started the whole initiatives of sharing knowledge. Companies organize cool events for software development market. Also, developers want to share their experiences with others. The IT community is really strong on the Polish market.
Team's reactions vs client perspective
Software development and creating products is generally a team effort. We're in a team environment. DEVs from Poland are highly valued for their skills and ability to solve tough problems. Nothing wrong with going lone wolf and building everything yourself. However, if you're in a team environment, you better be a team player.
Clients love you if you're focused on a code or technical factors. On the other hand, everyone likes to see the human aspect of working. It can give you more space to understanding client needs as well as your own. Creating software is a complex process when we can find not standard challenges, that's why we should have an open mind and be focused on a common goal. Determination, accuracy and incredible persistence assist in quick and good response to any changes. Finally, success is not only a result of thinking in the same direction, but being on the same page.