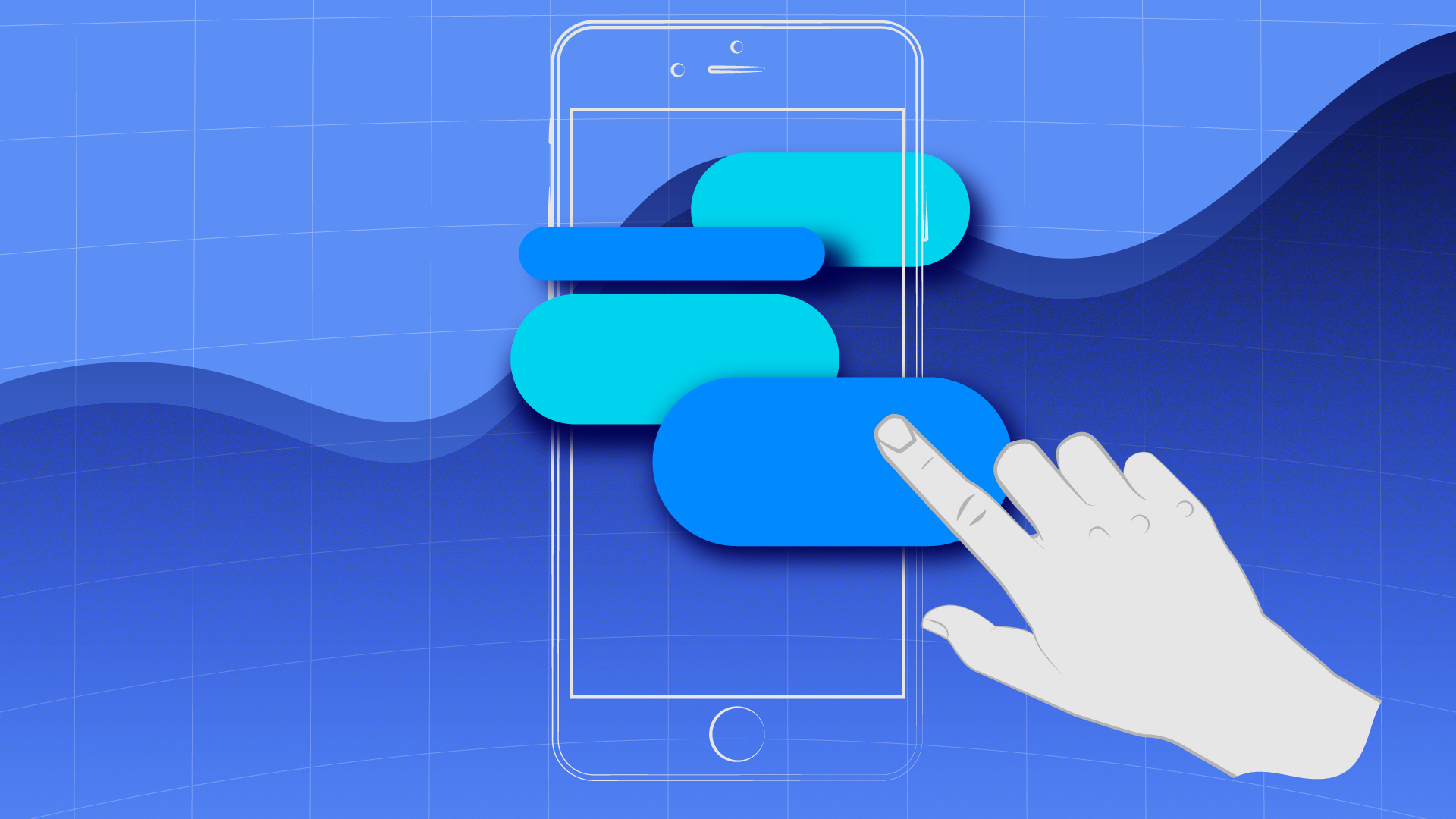 Although they have been around for a few years now, Progressive Web Apps have gained popularity only recently. Where did all the fuss come from and is it actually worth developing PWA instead of native apps?
Basically, Progressive Web Apps are websites built in a "traditional way", but resembling native apps, thanks to a few additional elements. Instead of downloading an app from an app store, all you have to do is enter a given URL directly in your browser and then add the web page to home screen. And just like that, PWA will provide you a "native-like experience".
Sounds pretty innovative, but Progressive Web Apps are not a novelty. Steve Jobs announced their rise back in 2007, although they were popularized a few years after by Google. The fuss, however, came from Apple again. The highly-anticipated update iOS 11.3 brought the quiet support for PWA - still in a limited scope, though. Anyhow, it was clearly enough to get people talking about Progressive Web Apps.
How do Progressive Web Apps work?
PWA is not an actual technology, but a set of web APIs that concentrate around this concept. The most important features of such apps are their full responsiveness and reliability (no matter the browser and the device), ability to work offline or with an unstable internet connection, as well as a smooth user interface (not very different from the UI of native apps, at least).
In order to achieve that, it's necessary to use Service Workers - JavaScript files that run separately from the main browser thread (being able to cache, retrieve resources from the cache or deliver push messages, among others) and are actually independent of the app. This is what makes any content load faster. Equally important, though, is the Web App Manifest, which enables the users to add the website to their home screens.
iOS vs Android
Despite the fact that Progressive Web Apps run smoothly regardless of the device, there's still an issue of supporting PWA by the producers of these devices. Apple didn't seem very excited about PWA before, most likely because of the profits they make from the App Store. Luckily, this year it finally became possible to use some of the functions of Progressive Web Apps. The latest version of Safari backs Service Worker and Web App Manifest files, although if we compare it to how PWAs work on Android devices, there are still some limits. For example:
No support for push notifications,
No possibility to display a banner which encourages the user to add the website to their home screen,
No option to communicate with Bluetooth devices,
A lower limit on the data stored,
No visibility in the system settings menu.
On the other hand, it's worth mentioning that both Android and iOS let Progressive Web Apps use the most common smartphone features - such as camera, geolocation or accelerometer. This is what allows PWA to compete with a native app - especially if you focus on client acquisition, continuous improvement of the app or independence from the internet connection. It all depends on your goal when developing an app, though.
PWA vs a native app
Let's start with the strengths of PWA. You're able to make the necessary changes and updates faster and more frequently, and thus put different solutions into practice. It makes it easier and less costly to adjust the user interface to their needs. This means that instead of investing in a few different tools, you can improve only one - which will still provide a "native-like experience" to its users.
It's also worth remembering that native apps are written in a certain language, for one system only. If what you plan to develop is relatively simple, Progressive Web Apps can be much easier and cheaper to implement, plus there is no installation required from the user. They don't have to search for it in Google Play or the App Store - PWA can be simply opened and added to their home screen. This is relevant when it comes to less complicated apps - created for the needs of promotional campaigns, for example.
It means that thanks to PWA, you can become independent from app stores. Technically, it's an advantage - but it may influence the credibility of an app. App stores are there for a reason - they display ratings, comments, and rankings. Because of that, users have an idea of an app's quality even before they download it. Besides, being featured in the App Store means having met certain conditions, which is not without significance. It may be crucial in particular industries, where reliability and security are of the essence - such as finance and banking.
What's more, PWAs are not ready to use the full potential of smartphones. It's still impossible to communicate with other devices, allow certain features to run in the background or permanently save large amounts of data. When it comes to Progressive Web Apps, the stored data can be easily removed by the system at any time.
To sum up, it all depends on the purpose and complexity of the app. If you aim to develop a relatively simple tool which provides a decent user experience in a less costly manner, PWA is a good solution. If you wish to take advantage of more advanced smartphone features - then go for a native app. The actions of some well-known brands seem to prove it - many are implementing PWA when it's suitable, but still deciding to keep their native apps or going for new ones in most cases.
Example of PWA usage by different brands
Lancôme is a French luxury cosmetics brand that distributes products internationally - including online. Although the brand itself is popular, the mobile version of the website wasn't getting too much attention. Comparing to the desktop version, fewer clients were buying the products when browsing the web page on their mobile devices.
Eventually, it turned out that users were experiencing serious obstacles when trying to purchase on mobile. In order to improve the shopping experience, Lancome launched a Progressive Web App.
Why was PWA a better choice?
Lancôme needed a solution which would engage all customers - no matter how loyal they were towards the brand and what device they were using. A regular website wouldn't be as fast-loading and engaging (for example, Lancôme wouldn't have been able to use push notifications), whereas a native app wouldn't have solved the problem. It would've been used only be the loyal customers, who didn't seem to be bothered about the mobile experience and still purchased Lancôme products (also elsewhere, if necessary). In order to encourage all shoppers to download and use a dedicated app, the brand would have had to invest not only in the app but also in a promotional campaign and a proper communication strategy to keep the user engagement high at all times.
As a result, Lancôme was able to increase mobile sessions by more than 50%, and conversions by 17%.
Tymbark, a Polish food and beverage company, also had a good reason to implement PWA when working on their campaign Daj się połączyć with Brainbox and KISS digital. The main goal of the app was to encourage users to share a tagline from underneath a bottle cap with their friends. The user can either own a bottle cap and take a photo of it or choose one of the caps with a generated tagline, which are displayed on the website. Based on the data provided (such as name, gender, location and current date), a personalized video was created. It featured one of the Polish YouTube influencers, who are involved in the campaign.
Thanks to the usage of Big Data and advanced image-processing algorithms, the videos were actually personalized in real time.
Once again PWA proved to be a better choice. When it comes to one-time campaigns, developing and promoting a dedicated mobile app is costly and time-consuming, plus it may be harder to encourage users to download it from an app store. At the same time, creative campaigns require a bit more advanced solutions, that can exceed the possibilities given by traditional websites.
Although it's still quite early to assess the results of the campaign - within a month from its launch more than 500 000 videos were generated.
For a long time, only native apps allowed to use the potential of mobile devices. The rise of Progressive Web Apps, however, made it possible not to invest in dedicated mobile apps anymore - although in many cases a native app can still be a better solution. It depends on the goal behind creating the app, the complexity of it and the budget you have. It's always a good idea to consider the arguments for and against carefully, instead of blindly following a recent trend - even more so when many developed apps challenge the opinion on the superiority of Progressive Web Apps and their cheaper implementation.
Fortunately, at KISS digital we always choose the solution tailored to the specific project. Why don't you tell us about yours, then?