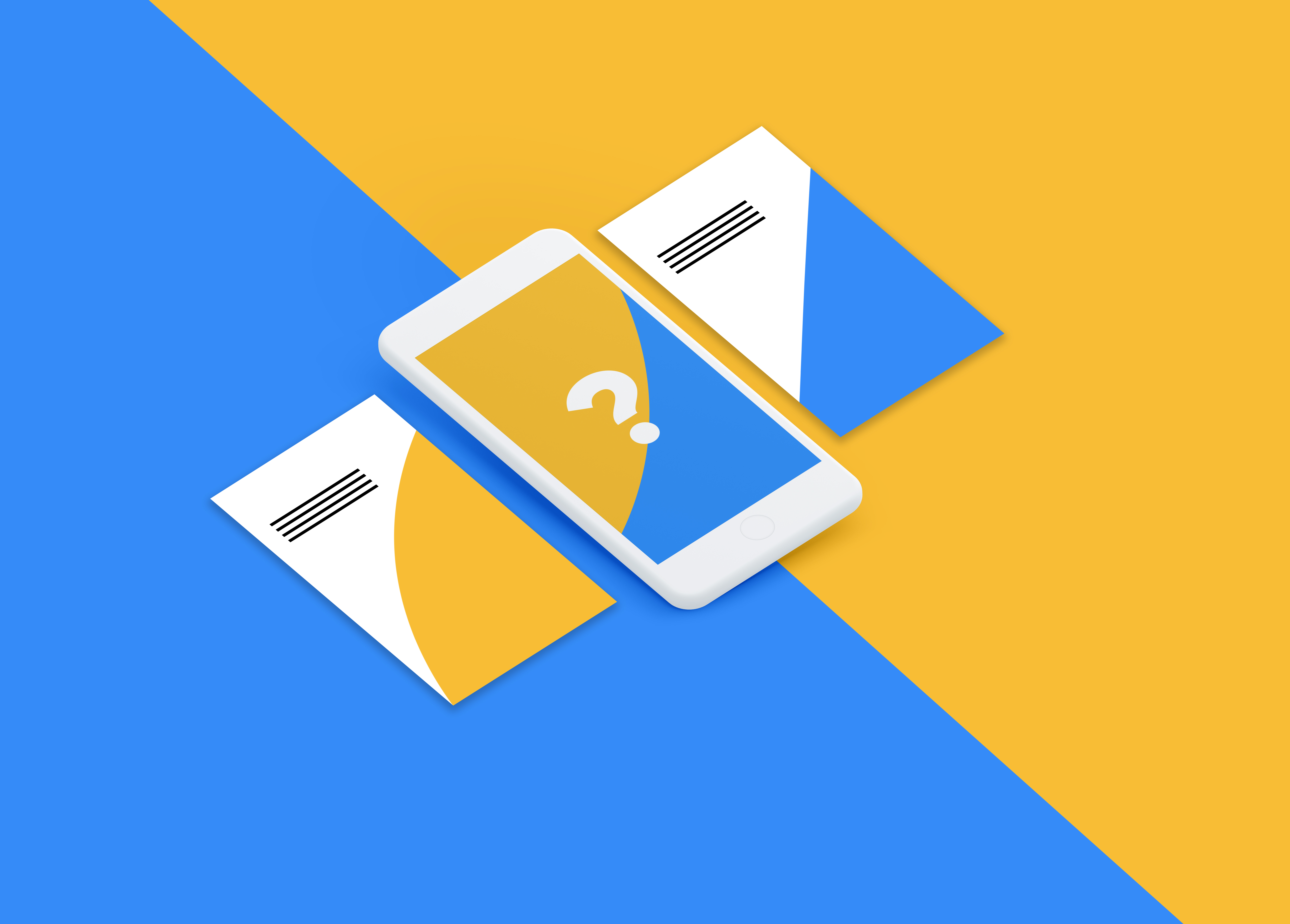 A good first impression can't be made twice. In the case of an app description, you only have a few lines to impress. Here's how to do it wisely and make the most out of the app description field in an app store.
Being the main source of relevant keywords, app description is an important part of App Store Optimization. It's also an essential factor when it comes to convincing users to download your app. To attract the right users, however, you should write and optimize the app description in a certain way. Although there is no single guide when it comes to ASO, we have some useful tips for you to consider. And here they are.
Think of your audience
Actually, first figure out who your target audience is. When reading an app description, a user should tell if they're in the right place. There's a chance your app won't be suitable for everyone and that's okay. It's important to sound appealing to the right people, though. This way, you can influence both bounce and conversion rates.
What helps to understand the users and tailor the app description to their needs, is creating different personas. See how it's done by Hubspot or Xtensio, but unless your app is meant only for a specific audience, don't make the description very exclusive. There's a thin line between encouraging a certain group of people to download the app and alienating the others who simply want to give it a try. Still, thinking of your audience when writing the app description will not only guide you through the whole process but also give it more of a sense of purpose.
Choose the right keywords
Speaking of your users, it's worth knowing what they search for and how they do it. Most likely, your target group types specific words in an app store to find what they are looking for. If you want to grab their attention and rank higher in an app store, take advantage of that vocabulary and put it in the app description. This is what we called the App Store Optimization (or at least part of it).
In the case of ASO, "keywords" are certain words or phrases that describe your app well and help your product get discovered by the most relevant audience (you can check them with SearchMan or AppAnnie, for example). By optimizing the app description, your app should get more visible for those who seek similar products in an app store. This usually means more traffic and eventually - more downloads. Then, if the app actually works how you described it, your user retention rate should be satisfactory as well. That's why you shouldn't add any unrelated keywords. You may improve the search results, but if the description doesn't match the app - it can harm your statistics and ratings in the long run.
Start with a bang
Remember when we said that thing about the first impression? Exactly. Most app store users won't read the full app description, so you should put the most attractive bits at the very beginning. There's also one more reason for that - approximately 200 characters will be displayed above the fold in the App Store, and only 80 characters in Google Play. It means that your audience sees them immediately, without having to do anything.
Still, it doesn't mean that you can only focus on a few sentences and neglect the part below the fold completely. The whole app description should be well-structured and optimized, but in order to see it all - a user should feel encouraged to click on "Read more". And it's your job to convince them it's worth it.
Get specific
Although there are 4,000 characters to fill, there is absolutely no need to do so. Skip the irrelevant details and describe what the app does, how it does it and why is it awesome. No keyword stuffing, no text overload. Instead, write in short paragraphs and place the most important features at the beginning, and then at the very end of the list. Nobody reads what's in the middle anyway.
What helps to stand out is trying to tell a compelling story. Listing features is great, but explaining to the users how those features can change their lives is even better. Think of the description as a pitch - after all, you're trying to sell a product here. And every successful product solves a specific problem (or two). It's important to make it obvious.
Localize
Let's go back to your target group again. There's a chance that many of your potential users are non-native English speakers, or they don't speak English at all. It means that if you describe your app in English, you won't ever reach them. On the contrary, optimizing your app for many languages can help your app get visible in different rankings and increase the number of the users worldwide. Luckily, the same rules apply when it comes to App Store Optimization and writing a killer description in another language, so you have no excuse not to localize your app.
The interesting thing about ASO is that there are no precise instructions or established rules. So unless you try yourself, you will never know what works for your users. Let them know why your app is a good fit for them, but don't be afraid to experiment. There is no better way to check it than testing and optimizing your content for different keywords - just keep in mind that the best descriptions are usually concise, attractive and genuine. And if you still have doubts, let us help you write a top-notch description for your app.